As the central hub of American politics, D.C. draws young professionals from all across the country who want to make their mark. And from buzzy bars to ritzy restaurants, there's plenty to entertain them after hours too. Here are ten reasons D.C. is a haven for young professionals:
1. Transportation
The best way to navigate your way around the District is by using the DC Metro, including the subway or underground. This allows you to get to the nation's capital with ease, whether you are commuting to work or heading out for a night out with friends. Washington D.C.'s metro is one of the busiest public transportation systems in the country. Its expansive network of tunnels and above-ground tracks masterfully connects the four DC quadrants and suburban Virginia and Maryland. Unsurprisingly, the system is heavily used by local commuters as well as visitors who need a convenient and affordable way to explore the city. The efficient transportation system eliminates the need for a car. This further makes DC the perfect spot for young professionals to live, work, and play!
2. Nightlife and Bars
Known for having an eclectic and upbeat culinary scene, it's no surprise that Washington, D.C. also has an exciting nightlife. This is just one more reason young professionals are drawn to the area. Located on Q Street, Hank's Oyster Bar is the place to go for a night out on the town. They are most famously known for their 1920s-inspired Blood and Sand cocktail. This decadent cocktail consists of scotch, fresh-squeezed orange juice, and garnished with an orange peel. Columbia Room, an elite cocktail bar, is located on Blagden Alley. This chic bar boasts a variety of mouth-watering drinks, including their popular Gooseberry Milk Punch. This cocktail serves two, so bring a buddy to enjoy this delicious drink with you. Likewise, you don't want to miss a night out at The Round Robin Bar. Established in 1847, this iconic D.C. bar has been nicknamed "Oval Office of Bars" by Conde Nast Traveler. A quintessential D.C. experience, this famous bar serves classic cocktails and light bites.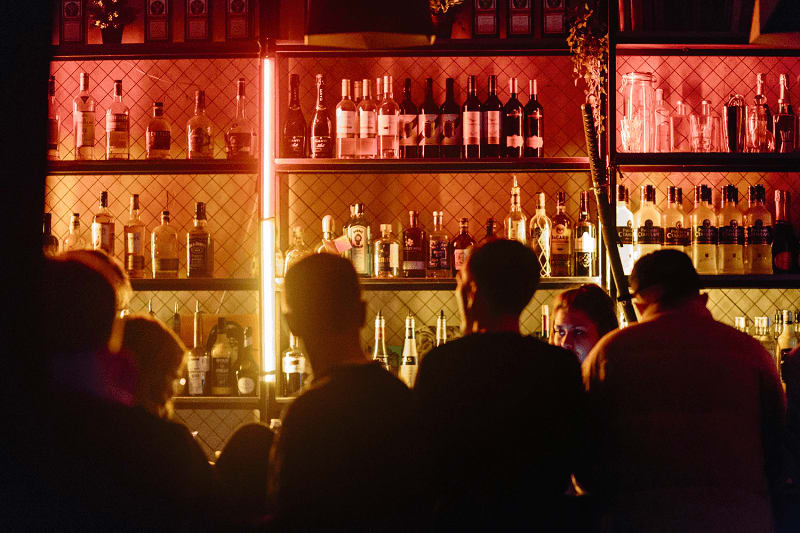 3. Gyms
Finding time to exercise can be difficult, but it's an important part of maintaining a healthy lifestyle. Not to mention, staying fit positively benefits your physical and emotional health. If you're new to town or looking to join a gym, the District has plenty of top-notch options, starting with Fitness Together. Located in central Georgetown, this gym is the perfect option if you're looking for a personal trainer. The experienced, personal trainers create custom programming depending on your goals. They will consider your unique feeds, limitations, and injuries, resulting in a plan that is perfectly catered to you. The fitness plan combines elements of strength and cardio, result tracking, real-time adjustment, and ongoing support. If you want to try your hand at boxing, check out BOOMBOX Boxing Club. This top-notch boxing gym is a rapidly growing fitness community founded on a love for music, boxing, and teamwork. Whether you are new to the boxing ring or have years of experience, this gym will make you feel at home.
4. Walkability
In addition to maintaining a work-life balance, young professionals are striving for ways to be healthy. One way this can be accomplished is simply through walking. Walking has a plethora of health benefits, including burning calories, lowering blood sugar, and boosting your energy. Lucky for you, Washington, D.C. is a great city to accomplish that! In addition to the easy-to-use public transportation, the capital city is also known for its walkability. Walkability refers to how accommodating an area is to walking. This concept has gained popularity in recent years as people are looking for ways to incorporate healthy patterns into their lifestyles. Washington, D.C. has a walk score of 76 out of 100, making it the 7th most walkable large city in the United States. DC has a wealth of walkable neighborhoods, making it a popular place for young professionals to reside.
5. Parks and Green Spaces
Washington, D.C. masterfully combines natural beauty and historical significance, resulting in some fantastic parks that are worth exploring. Rock Creek Park, which bisects the Northwest quadrant of the city, was created in 1890. This spacious urban park spreads over a 1,754-acres and offers visitors the perfect escape from the hustle and bustle of city life. Here you will find a serene atmosphere, plenty of recreational opportunities, wild animals, beautiful trees, and a rich history. Over 32 miles of hiking paths and trails give you plenty of options to choose from. Whether you are looking for a relatively easy hike for the entire family or looking to challenge yourself more, there's something for everyone here. Meridian Hill Park is another great place to connect with nature. Located in the Columbia Heights neighborhood, this structured urban park features beautifully landscaped gardens and a mansion. Come here to soak up the sunshine or enjoy a picnic with friends on the luscious lawn.
6. Dining Establishments
If you're looking to enjoy an upscale culinary experience, make reservations at Estadio. This small and quaint spot serves some of the best Spanish cuisines in the nation's capital. Here you can explore the menu to discover a variety of Spanish tapas, playful plates, and cocktails. Located in the Logan Circle neighborhood, you'll love all this secret spot has in store. Maydan is another great option and a meal you don't want to miss. In a chic and welcoming environment, this D.C. restaurant serves a flavorful and delicious Mediterranean-inspired menu. Enjoy a warm summer evening dining on the outdoor patio!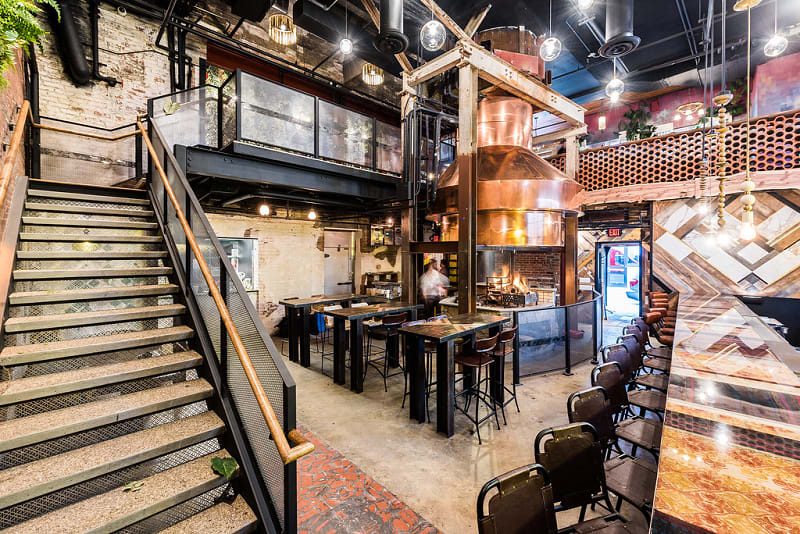 Credit: Maydan DC
7. Coffee Shops
If you're looking for someplace to get your caffeine fix, then you're in luck! Washington, D.C. is filled with an abundance of quaint coffee shops and cafes, starting with The Coffee Bar. Established in 2012, The Coffee Bar is a cozy shop that features coffee drinks, along with locally-made bagels and pastries. The outdoor patio is the perfect spot to enjoy a warm day or catch up with a friend over coffee. Grace Street Coffee Roasters is another great spot to check out. This chic coffeehouse dispenses caffeine drinks made with single-origin beans roasted on-site. Located in the heart of historic Georgetown, this coffee shop gives you an authentic taste of D.C. If you're uncertain of what to get, the talented baristas are eager to provide you with recommendations. You'll fall in love with these D.C. staples in no time!
8. Entertainment
The endless entertainment options make D.C. another excellent choice for young professionals! Spend a summer evening watching the Washington Nationals play at Nationals Park. Located in the Southeast portion of the city, this ballpark is the perfect way to spend a warm summer evening. The Washington Monument and the Capitol are even visible from the upper decks on the first base side of the field. Catch a live musical performance at The Anthem, one of D.C.'s most famous music venues. Located in the District Wharf, this venue can hold up to 6,000 people. The Anthem has hosted a plethora of musical acts, including The Killers and Lorde. A night here is one that you won't soon forget!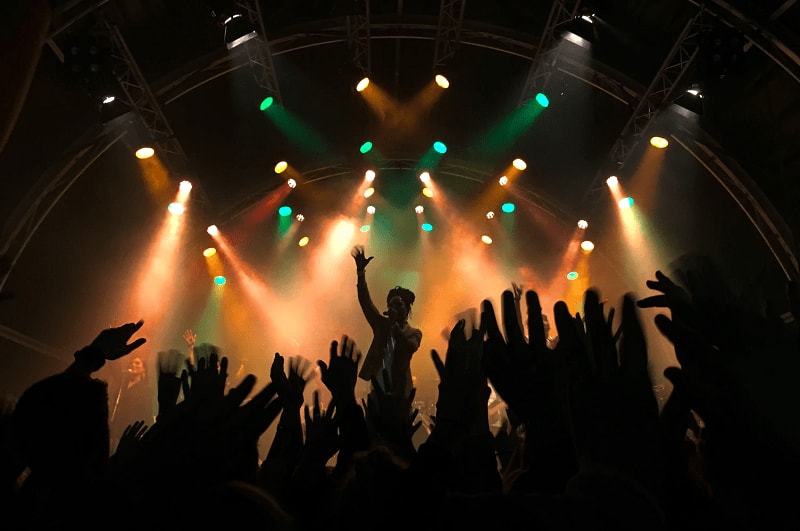 9. H Street Corridor
If you're looking for some good, old-fashioned entertainment, head over to H Street Corridor. Located in the Capitol Hill neighborhood, this bustling street is the perfect choice for a night out with friends. Here you will find exciting bars, hole-in-the-wall eateries, and independent design shops. The H Street Festival, which occurs in the fall, also takes place here and spans ten blocks. This music, entertainment, and arts festival is a great way to get to meet new friends!
10. Bookstores
Looking to grab a new book or perhaps attend a poetry event? D.C. has plenty in store that will be sure to impress even the most avid reader. Located in the Capitol Hill neighborhood across from the renowned Eastern Market, Capitol Hill Books has been a part of the community since opening its doors in 1991. This charming bookstore is spread over an impressive three floors, featuring floor-to-ceiling stacks of secondhand books (even including some first editions!). Politics and Prose is another bookstore that is worth exploring. With three locations in the District, this bookstore often hosts events, including author discussion and readings. If you can't find what you're looking for, knowledgeable and friendly staff members are there to guide you through your book-purchasing decision.

If you're ready to make the move to DC, contact Jeanne Phil Meg team today. Named one of Washington's top real estate teams since 2016, this talented trio serves a wide range of neighborhoods. Whether you're looking for homes for sale in Capitol Hill or H Street Corridor luxury homes, this vibrant city has something for everyone.