Nestled across the Potomac River in Washington DC, Arlington is a city that overflows with charm and history. Arlington has plenty to offer its 236,000 residents, including stunning homes, excellent job opportunities, and plenty to do. It's these reasons—and more!—that make this an optimal place to live. Read on to discover ten reasons people love Arlington.
1. Best Town in America
Arlington was recently recognized by data compiler Niche as the best city in America to live. With so much to offer, it's not surprising it received an A + grade. It received high marks for education, health and fitness, family amenities, outdoor activities, commute, and diversity. Similarly, Niche rated Arlington as the third best city to raise a family in America and the fifth-best city for young professionals in America. Without a doubt, this Virginia town is a highly sought-after place to call home!
2. Dining Establishments
Whether you're in the mood for casual fare or fine dining, Arlington has both - and everything in-between. Green Pig Bistro is an excellent option for an upscale culinary experience. This elite restaurant is dedicated to serving food that is hearty (not heavy) and sustainable. The elegant menu consists of classic French cooking with an American spin. The result is a delicious and satisfying meal that you won't be forgetting anytime soon. As a popular dining destination, don't forget to make reservations in advance. If you're looking for a more casual dining experience, head over to Maya Bistro. This family-owned restaurant serves some of the best Mediterranean food in town. The menu celebrates the rich diversity of Turkish and Mediterranean food and culture through decadent dishes and superb hospitality. And we'll let you in on a secret - there's a half-priced bottle of wine on Mondays! Established in 2005, Busboys and Poets is an excellent spot for a laid-back lunch with friends. This bustling restaurant, which doubles as a bookstore, offers an exciting American menu and handcrafted cocktails. Be sure to stop by and check out the happy hour, which takes place Monday to Friday from 4 to 7 PM.

Credit: Busboys and Poets
3. Coffee Shops
If you enjoy trying out new coffee shops or cafes, then you're in luck! Arlington has plenty in store for you, starting with Detour Coffee. Located on Jackson Street, Detour Coffee is a simple yet elegant shop that offers espresso drinks and pastries. You will also find Mediterranean-themed salads and sandwiches here. It's the perfect place to catch up with a friend over coffee or tackle some studying in a warm but spacious environment. Likewise, Commonwealth Joe Coffee Roasters is another great spot to satisfy your caffeine cravings! This local coffee roaster serves nitro brews, pour-overs, and espresso. With over 14 years of roasting experience, Commonwealth Joe Coffee Roasters knows how to make the perfectly prepared cup of joe. Unsure of what to get? The talented baristas are available to get you recommendations. Whether you're grabbing a cup of coffee on the run or meeting up with friends, you'll be sure to love the airy and welcoming atmosphere.
4. Shopping
If shopping is your guilty pleasure - don't worry! There's plenty of places in Arlington to shop until you drop. The Fashion Centre at Pentagon City, located just minutes away from the nation's capital, is the area's premier shopping destination. This light and expansive, enclosed mall feature over 160 stores, plus a skylit food court that offers everything from familiar local options to international flavors. From high-end designer stores to retailers to services, this electric mall has something for everyone. Browse through a variety of stores, including Kate Spade New York, Tourneau, Nordstrom, and more. Be sure to keep an eye out for the events that take place here.
5. Schools
If you're considering moving to Arlington with young children, it's crucial to look into the schools. Lucky for you, Arlington is known for its exceptional schools, making it a desirable place to raise a family. In fact, when Niche ranked Virginia's best schools for the 2019-2020 school year, Arlington Public Schools was the top-rated district. It received an A or A+ in all categories, including academics, diversity, teachers, college prep, clubs and activities, health and safety, administration, sports, food, resources, and facilities.
6. Festivals and Community Events
New to own or perhaps simply looking for ways to further immerse yourself in the community? Consider checking out the myriad of festivals and community events that occur throughout the year. Some of the most popular festivals include the Arlington Festival of the Arts. This creative event, which takes place in April, is held in Clarendon. Wander through booths and explore the work of local artists, from painting to jewelry to pottery. Another festival that is worth checking out is the Taste of Arlington Festival located in Ballston. This annual food and music festival is all about showcasing the city's diverse food scene. This highly anticipated and thrilling festival tastefully transforms the Arlington BID into an unforgettable event. In addition to the over 30 restaurants represented there, there is also entertainment for all ages. Here are some more Arlington events we recommend exploring!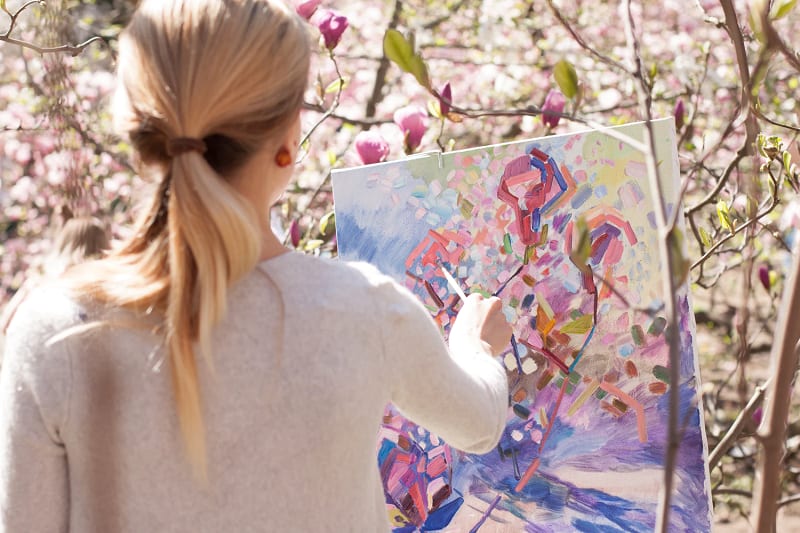 7. Real Estate
Arlington real estate varies from the hottest modern and contemporary themes to more classic and charming designs. A drive through this beautiful town will reveal varied architectural styles, many of which reflect the area's history. Some of the most popular styles represented here are bungalow, Colonial, Craftsman, Ranch, Cape Cod, and Farmhouse. Like the rest of Arlington, these homes abound in character and charm. Regardless of what style of home you prefer, Arlington has something to satisfy everyone's preferences!
8. History
Arlington has a rich and fascinating history that dates back to the early days of the United States. This town once served as the nation's capital when it was founded in 1790. Although originally included in the District of Columbia, it was returned to the Commonwealth of Virginia in 1846. During the Civil War, Arlington was occupied by Union forces, who built more than 20 forts for the defense of Washington. Additionally, Arlington was originally referred to as "Alexandria" before the name was officially changed to Arlington in 1920. This was in recognition of the home of Robert E. Lee, which is located on the Arlington National Cemetery reservation. Arlington is also the site of the Pentagon, which began being built at the start of World War II. If you want to do a deeper dive into Arlington's interesting backstory, check out the Arlington Historical Society.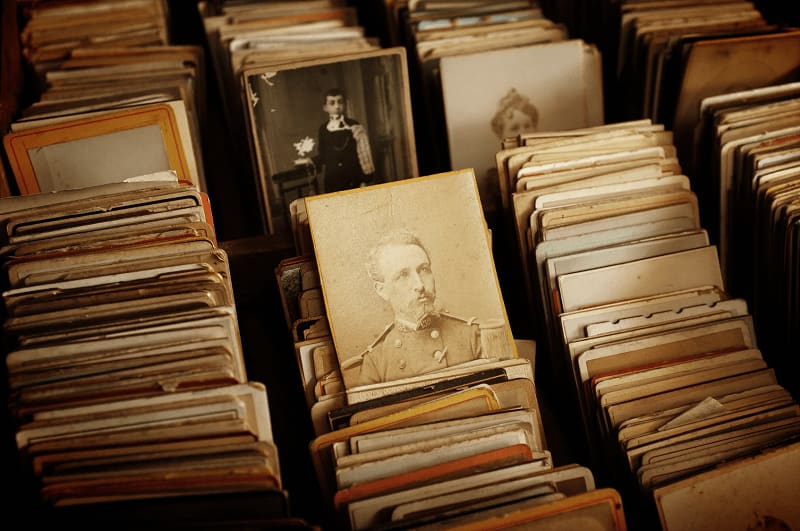 9. Parks and Green Spaces
If you're someone who enjoys parks or nature, then there's a good chance you'll love all that Arlington has in store. In addition to gorgeous homes, friendly neighbors, and year-round activities, this beautiful neighborhood also has plenty of parks and green spaces. Head over to Chestnut Hills Park, located on Harrison Street. This lovely, tree-shaded park is spread over 4.43-acres and features an education-themed playground, walking paths, and plenty of luscious green space. With plenty of trees, this park is incredibly breath-taking in the fall months! Quincy Park is another popular spot to spend a sunny day. This four-acre park has plenty to offer, including six tennis courts, a basketball court, a sand volleyball court, and a baseball field. There's also a playground and picnic tables, all of which add up to a pleasant afternoon.
10. Close Access to Nature
Another perk of living in Arlington is close access to the great outdoors. If you're looking to connect with nature by hiking, then spend your day at Potomac Overlook Regional Park. Spread over an expansive 67 acres of wild and cultivated land, this park is one of Arlington's best-kept secrets. Here you will find miles upon miles of hiking trails, as well as a nature center and educational gardens. You'll be sure to leave here feeling refreshed and rejuvenated! Fort Bennett Park and Palisades Trail is a great escape from the hustle and bustle of city life. Spread over a luscious 11-acres, this park offers a nature trail and a historic covered spring house. Hikers, dog-walkers, and joggers often frequent this trail. Whether you're coming to get some exercise or simply take advantage of a beautiful day, there's something for everyone here. With so much peace and serenity, it's hard to believe this park and trail are located right in Arlington!

If you're ready to make the move and explore Arlington real estate, contact Jeanne Phil Meg team today. Named one of Washington's top real estate teams since 2016, this talented trio serves a wide range of neighborhoods. Whether you're looking for condos for sale in Arlington or luxury homes, this neighborhood has something for everyone.