Nestled in the heart of the nation's capital, Capitol Hill has plenty to offer its lucky residents. This vibrant neighborhood, which is the largest in D.C., is home to exciting restaurants, quaint homes, and upscale stores. It's these reasons—and more—that make this historic neighborhood one of the most sought-after in Washington D.C. Read on to discover 12 reasons people love Capitol Hill.
1. Rich History
Capitol Hill is perhaps most famously known for being home to Capitol Hill, one of the distinctive features of Washington D.C. The construction of the U.S. Capitol Building began in 1793 and was built atop Jenkins' Hill—now referred to as "Capitol Hill." This hill rises in the city and extends eastward. Over the next century, this singular building was the only one created for the use of the nation's legislature.
2. Walkability
The concept of walkability has gained significant popularity in recent years. This term simply refers to how accommodating an area is to walking. Walkable neighborhoods have been shown to have many benefits, including benefits to health, the environment, finances, and the community as a whole. With a walk score of 86 out of 100, Capitol Hill residents can experience those numerous benefits. Whether you are pushing around a stroller or going on a jog in the sunshine, Capitol Hill is a great location to do so. Residents here enjoy an active lifestyle, which is made easier by the walkable layout of the neighborhood.
3. Festivals
Capitol Hill is known for having a variety of festivals that take place throughout the year. One of the most popular festivals is the H Street Festival. Taking place on the H Street Corridor, this annual festival stretches over ten blocks and attracts thousands of attendees. H Street Festival consists of musical performances, multi-cultural entertainment, art exhibits, crafts, and an assortment of offerings from local food trucks and restaurants. This event has been part of the community for the past 15 years and quickly became a loved tradition. The Barracks Row Mainstreet has its popular Barracks Row Festival which is a family favorite every fall. The Capitol Hill Film Festival is a newer festival, having only been around for three years. It is a community film competition in which over 150 competing filmmakers have participated. If you're new to the area, this provides the perfect opportunity to get to know your neighbors and make new friends! Lastly, don't forget the annual 4th of July Parade which is always full of neighborly good cheer, US Marine band, and amazing dance ensembles from the region.
4. Real Estate
Capitol Hill is the largest residential historic district in the entire District of Columbia. The neighborhood is known for its colorful and historic real estate. Almost every street is filled with row houses of different stylistic varieties and periods. These colorful row houses form a continuous wall, broken only by street intersections. Here you will find 19th-century manor houses, Federal townhouses, small frame dwellings, ornate Italianate bracketed houses, and late 19th-century brick rowhouses. These homes often display charming decorative elements that masterfully combine Richardsonian Romanesque, Queen Anne, and Eastlakian motifs.
5. Art
While Washington D.C. might be known as the center for politics, Capitol Hill is known for its commitment to art and culture. Try your hand at pottery at the Eastern Market Pottery. This studio has been providing instruction on the Hill for almost 50 years. Students can come on the weekend or evening to use the wheel and learn to glaze and decorative techniques. Want to learn to paint while sipping wine? Check out CHAW (Capitol Hill Arts Workshop). Capitol Hill is also home to the remarkable Chiarina Chamber Ensemble who plays amazing concerts often at St. Mark's Episcopal Church. Mr. Henry's is an institution and could be highlighted in many parts of this post but they have awesome live jazz performances. Mr. Henry's was a launching pad for Roberta Flack.
6. Parks and Green Spaces
If you're wanting to spend the day soaking up the sunshine outdoors, walk over to Stanton Park. This national park is located at the intersection of Maryland Avenue and Massachusetts Avenue and bounded by 4th Street to the west and 6th Street to the east. Spread over four acres, it is one of the larger Capitol Hill parks and has a long and rich history. Today, the park is adorned with trees, walkways, and a playground. It is also conveniently located within walking distance of the U.S. Capitol, Supreme Court, and Belmont-Paul Women's Equality National Monument. One of the most popular and heavily used parks on Capitol Hill, and considered the heart of the hill by many is Lincoln Park which is at the convergence of Massachusetts Ave, North Carolina Ave., and East Capitol Street. This loved park has two playgrounds, two important statues (one with some controversy - look it up) and green space galore is a very popular picnic spot for many! Stop by in the spring and marvel at the cherry blossoms in the park! Marion Park is another well-loved local park found in the Capitol Hill neighborhood. Named after the Revolutionary War leader Francis Marion, this historic park is located on 4th Street, 6th Street, and E Street. Its intriguing walkways and stunning vegetation have made it one of the most popular parks in the city. Whether you're bringing your children to play on the playground, coming for some exercise, or picnicking on the grassy lawn, Marion Park provides the perfect place to enjoy a sunny afternoon.
7. Bookstores
If you prefer spending a day thumbing through books, then head over to Capitol Hill Books. Capitol Hill Books has been a part of the neighborhood since it first opened in 1991. This cozy bookstore is spread over three levels and features floor-to-ceiling stacks of secondhand books. You'll enjoy browsing through the wide selection of books available here, including first editions. If you're looking for a particular book but cannot find it, the helpful staff is eager to help you! Located just a couple blocks away is East City Bookshop, which has been around since 2016. This independent neighborhood shop offers books in a diverse array of genres. Keep an eye out for the regular community events here, such as author events and book clubs. If you're looking for a gift for a special someone, you will find a selection of toys, gifts, art supplies, and bookish items.
8. Restaurants
Residents in this charming neighborhood are grateful to enjoy a myriad of exciting restaurants. Here you will find everything from hole-in-the-wall cafes to upscale, chef-driven eateries. You can't talk about dining on the hill without first talking about Chef Aaron Silverman who has created three Michelin-starred restaurants in the neighborhood. Roses' Luxury has been consistently one of the best meals in DC for years. Want something a little less fancy, be sure to try the Little Pearl which serves double duty as a coffee house in the day and wine bar at night. If it's a special occasion, you would regret not splurging for Pineapple and Pearls which is an ingredient-driven tasting menu that changes daily. If you're looking to enjoy a fun evening out with friends, consider heading over to the Duck and the Peach which is a new restaurant garnering a "must try" from customers and critics alike. Say cheers to the weekend by grabbing brunch at Bistro Cacao. Enjoy modern French dishes in this cozy and inviting ambiance. For a casual lunch, grab a pizza at We, the Pizza. Located on the district's Southeast side, this pizza joint has been serving up the perfect slice of pizza for the past decade.
Credit: We the Pizza
9. Coffee Shops
If you're looking for somewhere to get your caffeine fix, Capitol Hill is the neighborhood for you! This district has plenty of charming, quaint coffee shops that are perfect for catching up with a friend or grab a cup of joe on the run. Hype Cafe serves Ethiopian coffee and tea drinks, plus a variety of house-baked croissants and cookies. Quality drinks and friendly customer service make this one of the district's best coffee shops. Or hop over Peregrine Espresso, which offers espresso drinks, snacks, and more.
10. Transportation
While some might choose to move to the area for job opportunities, others can take advantage of the convenient transportation available to commute to other parts of the city. Capitol Hill has plenty of transportation, 5 (five!!) metro stops including Union Station—Amtrak's headquarters—is located just a couple blocks away. This bustling station transports more than 5 million passengers every year. The mall attached to Union features more than 100 stores and restaurants, giving Capitol Hills residents plenty to do.

For those who commute by car, Capitol Hill is very conveniently located to the Southwest Freeway so getting to Virginia or points east is very easy!
11. H Street Corridor
Whether you're ready to shop until you drop or enjoy an exciting evening out with friends, H Street Corridor is a place you don't want to miss. This thriving street, one of Capitol Hill's gems, is lined with quirky bars, unique eateries, and independent design shops. With an artistic and creative atmosphere, it's impossible not to fall in love with this street. Art lovers throughout the city—and even country—flock to the Atlas Performing Arts Center. This acclaimed center hosts performances and events that reflect a diverse array of artistic traditions. An evening spent taking in a live performance is truly a memorable experience!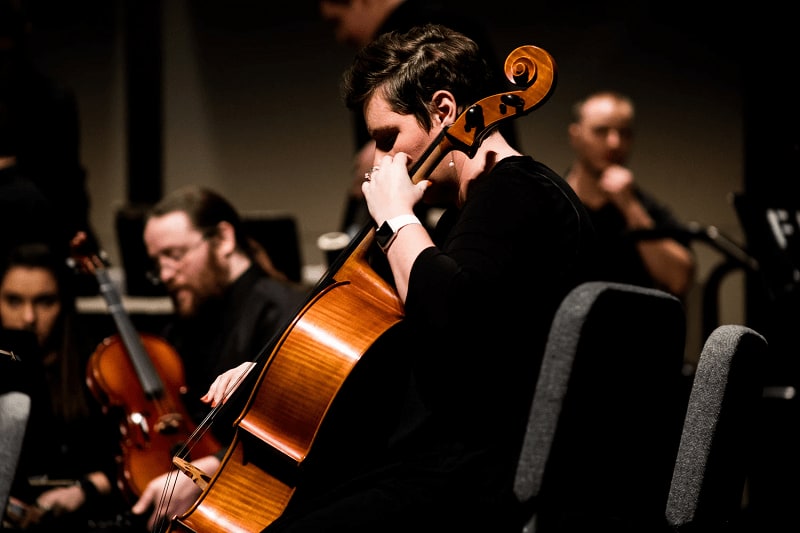 If you're ready to make the move and explore Capitol Hill real estate, contact Jeanne Phil Meg Team today. Named one of Washington's top real estate teams since 2016, this talented trio serves a wide range of neighborhoods. Whether you're looking for condos for sale in Capitol Hill or luxury homes, this neighborhood has something for everyone.