It doesn't matter if you're developing real estate, a home flipper, or a homeowner who wants to take your house to the top of the line before it goes on sale, some aspects are appealing to Washington, D.C. buyers of all kinds. Your home should give an idea of what kind of lifestyle the buyer could lead if they decide to buy it. The conveniences, amenities, and luxury enhancements are what these luxury homebuyers are seeking.
Home amenities buyers want in Washington, D.C.
Exterior specifications
We all have ideas of how our ideal home will appear on the outside. Exterior features can be double-edged. There is the construction of your home, where choices include brick, adobe, log, concrete block straw, stone, or wood. There is also exterior material like bricks, siding made of cement lap siding or metal vinyl siding, shingle stucco, stone, or wood.

Home styles
There are a variety of options. A-frames are a house design with an upward sloped roofline that resembles the letter A. It's one story, though some may include a second story incorporated on top of a sloped roof, typically with dormer windows.


Colonial homes feature up to three stories, fireplaces, and wood or brick façades. Floor plans are traditional in layout. Kitchens and dining rooms along living areas are situated on the first floor, and bedrooms are located on higher floors.


Modern home styles evolved from the Industrial Revolution and encompass domes, cottages, Mediterranean, ranch, Tudors, and Victorians.

The roof
There are a variety of options in roofing materials. The most viable options include concrete tile, composition shingle metal, rock slate, shake tiles, or wood.

The yard
Your yard is more flexible than other parts of your house, so it's up to you to choose the dimensions and the kind of landscaping you'd like. Choose from many amenities and features there, such as gardens, automatic sprinklers/drip/misting systems, a swimming pool or sports pool, a deck, a courtyard, a patio (covered or uncovered), or an outdoor kitchen.

Swimming pools, outdoor kitchens & restaurants
The most affluent buyers are looking for the conveniences of a comfortable outdoor kitchen area and cooking area. The most important features of an ideal outdoor kitchen are a gas grill built-in, a sink and stainless food prep space, a mini-fridge, and plenty of extravagant outdoor seating areas made of stone for gatherings. The large hot tubs, pools, and changing cabanas top the list of extravagant things to do. Large pools with waterfalls and privacy are an absolute must. The lifestyle of leisure is shifting outdoors, and homes with an outdoor ambiance have a high ranking in the luxury lifestyle.
Interior Features
The definition of a home isn't limited to rooms, bathrooms, or kitchens. Consider whether you'd like to plan an office, a loft, a home theater, a media room, a family room, a home gym, a library, a butler's pantry, a sunroom for guests, or wine storage.

The flooring
Flooring is often different for each room. The most popular choices are marble, wood bamboo, concrete, tiles, stone laminate, cork, linoleum, wood, and waterproof vinyl planks.

Home amenities & other features
Many homebuyers want specific amenities within their kitchens as well as master bedrooms, bathrooms, and dining areas. The majority of buyers are looking for homes with energy options, including accessibility options. Some of these features can be added later on as a home improvement project.

The kitchen
The kitchen may have built-in or freestanding appliances in stainless steel, color, or cabinets that match. Countertops can be marble, granite or stone, ceramic or laminate wood, or even synthetic. Sinks can be farm-style, dual, or triple.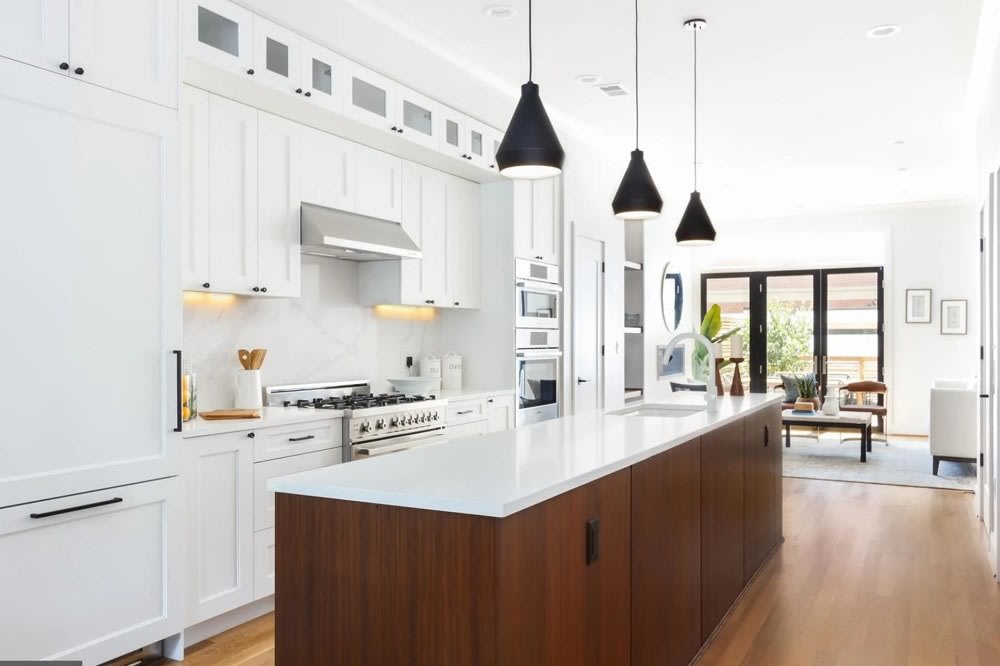 Consider islands, wet bars, and dining bars. There are also under-cabinet lighting fixtures such as pendants, recessed lighting warmer drawers, and wine fridges along with trash compactors.

The dining area
This space could comprise a breakfast nook, and eating/family room combo, a living/dining room combo, a formal dining space, or an outside kitchen.

The master suite
A few things to consider about your master suite are size, whether it has outside access, a balcony, a private patio, or a remote area like a sitting area or office. What's the floor's level? Do you have surround sound or a fireplace? A wet bar or two walk-in closets?

The bathroom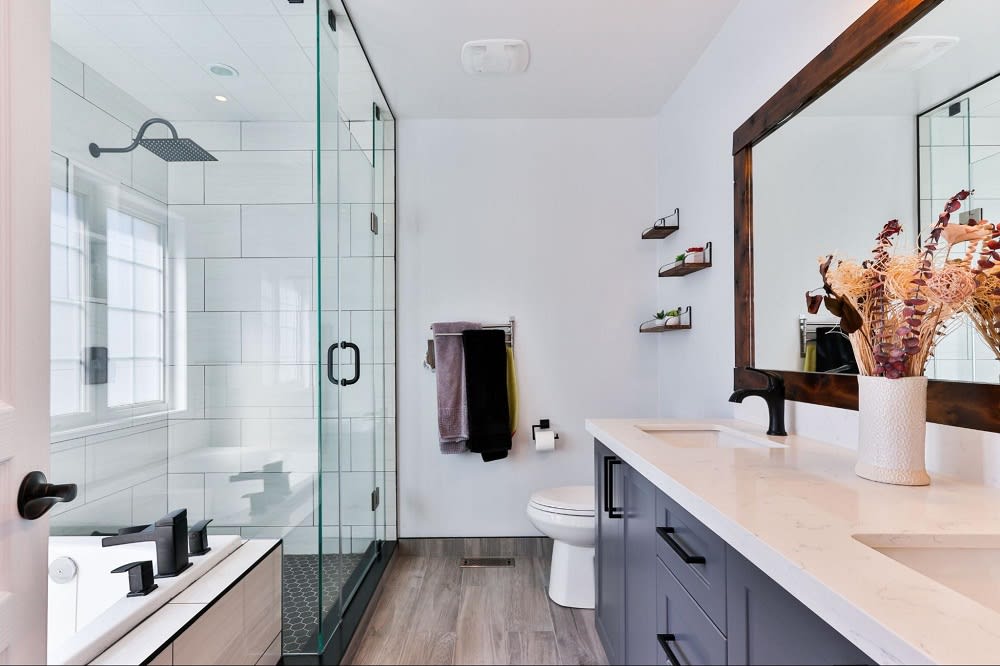 Think about the sink you would like to use in this space as well as fitted dressing vanities, shelves for vanity as well as mirrors for showers, sunken or jetted tubs, an additional shower, showerheads that rain tiles, or stone surfaces, outdoor access skylights, and heated flooring.

Energy
You'll find a wide range of options, including attic fan ceiling fans, double or triple-paned windows, programmable thermostats, single flush toilets, window shutters, solar heating, plumbing, storm windows, and skylights, tankless water heaters, sky tubes, and full-house fans.

Accessibility
Accessibility options include wide doors, ramps, grab bars, lower counter heights, and walk-in showers and tubs.

Theater & game rooms
Movie and gaming rooms are excellent options for luxurious living. Wealthy homeowners also want to add amenities like court-like basketball indoors, swimming pools, and extravagant sports bar setups that include televisions and liquor storage.
Technology trumps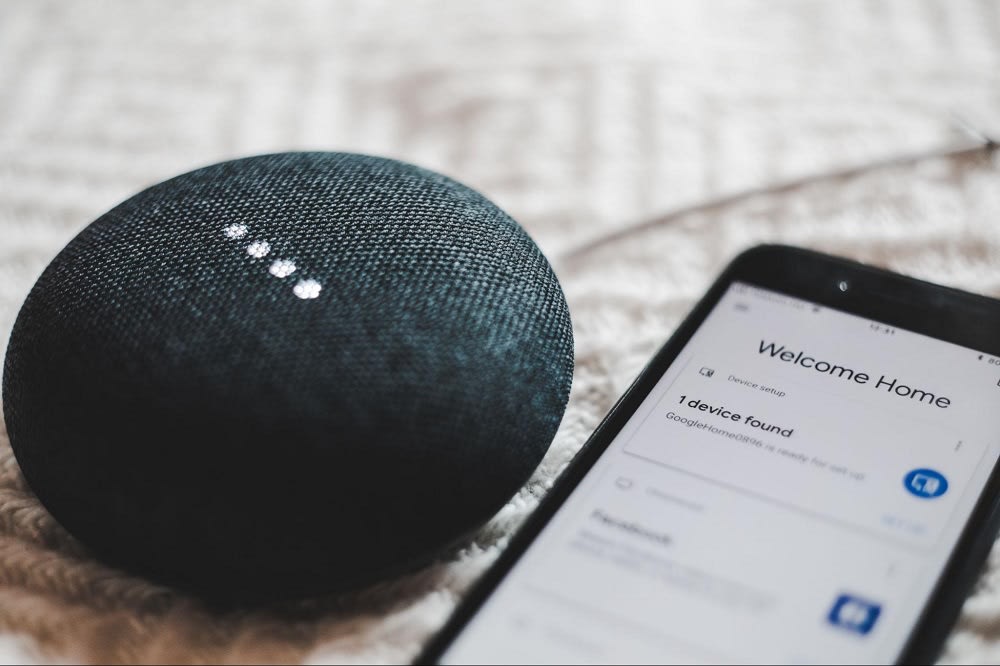 Smart homes are in high demand. Many people are interested in being able to control everything in their home via smartphone or through voice control. Showers that can be controlled by specific water temperature, lighting, and music that can be controlled based on mood and the time of day, and quick access to the house are top-of-the-line improvements that can make your home stand out. High-end home lifts are customized to meet the needs of the designer and can be customized to fit the specific requirements of the particular home they're placed in. A lift can set your home apart and provide it with the status that buyers are looking for in the current market.
Entertainment spaces
Outdoor and indoor spaces should be able to accommodate gatherings that can be intimate or lavish and grand. It's no surprise that homes worth millions of dollars will include entertaining areas, so create a place where your future homeowner will feel like every day is a holiday full of luxury. Outdoor wine cellars, swimming pools, and home gyms are all features to consider.
Private sanctuaries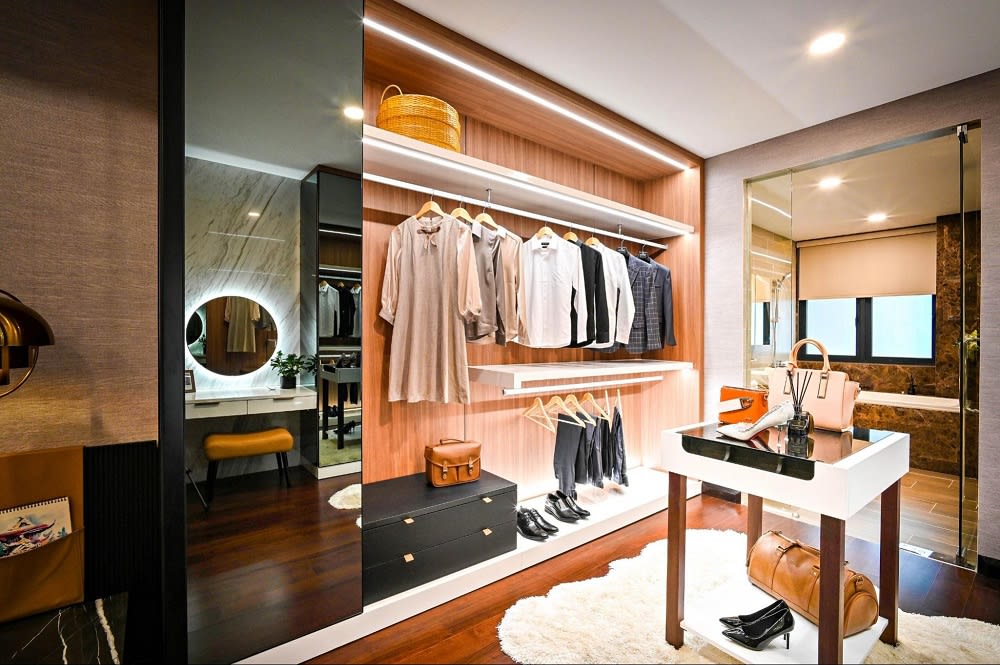 The master bathroom and closets can determine the cost and value of your house. A variety of sinks as well as separate shower and tub spaces will allow guests to luxuriate. When it comes to closets, think about all f the components of a wardrobe and create a space where the homeowner will feel confident that their clothes are not only safely tucked away but well-displayed.
Your definition of style and luxury may differ, but one thing's for sure: luxury can be achieved in your home by incorporating the latest amenities and technology. Do you have all of these modern conveniences in your house? Are you contemplating remodeling, or are you on the lookout for a new home? If so, bring this list along on your search for your next luxury residence!
Most frequently asked questions (FAQs)
What are the amenities of a house?
Amenities are any added features to the property considered important to buyers or tenants. They may be public amenities like close proximity to shopping centers, highways, and public transportation. They can also be private facilities that are unique to the property, like large appliances, elaborate finishings, and huge yards. Amenities may be included in the construction phase of the house or added during subsequent remodeling.

What are some things that lower the price of the home?
Homebuyers aren't always in agreement on what constitutes an amenity worth having. When it comes to public amenities, lots of buyers would like to be in close proximity, but not too close., Being next to a shopping center is practical, but it can also be noisy. This is also true for highways that are convenient while driving but can be disruptive when you're trying to sleep.
Ready to sell your Capitol Hill real estate?
If you're getting ready to list your home in the DC Metro area, you'll want to partner with the team that can help you get the highest return on your investment.
Jeanne Phil Meg Team
will help guide you in equipping your home with luxury amenities that will thrill buyers.
Contact Jeanne Phil Meg Team
today.