Filling a basket with delicious treats and heading out to enjoy an al-fresco meal in a spot so beautiful it could have fallen out of a painting is one of the best parts of enjoying spring and summer around Washington, D.C. The capital is full of world-class picnic spots that will have you reaching for your blankets as quickly as possible. Picnic goers will have their choice of exquisite parks, historic sites, and even wineries as the setting of their outdoor meal, all of which even more delightful than the last. Take a look at these outstanding picnic spots and start planning your next delectable outing today. 
Hillwood Estate
Some of the most pristinely maintained gardens await you and your picnic companions at this magnificent old estate. Purchased in 1955 by cereal company heiress Marjorie Merriweather Post, the Hillwood Estate ensures that each and every visitor has the best day possible from the moment you walk through their gates. Ms. Post bought the property with the intention of making it a beautiful park open for the public to enjoy, and still today, it serves that function. While you're welcome to bring your own food and equipment, the visitors center will gladly lend out picnic blankets, and their on-site Merriweather Cafe has a delicious menu with options like turkey Reuben sandwiches, chicken salad sandwiches, outstanding soups, and an array of beverages. Keep in mind that while you're not allowed to bring outside alcohol onto the premises, you can purchase beer and wine at the café as well.  
Meridian Hill Park
If you're looking to transport yourself to the elegance of the Victorian Era, then Meridian Hill Park is the place for you. This ethereal space is the perfect setting for a classy afternoon picnic with its sprawling gardens, stunning fountains, and magnificent memorials. Originally built in 1819 by John Porter, the ground's mansion has been the home of numerous historical figures and events, including John Quincy Adams, Columbia College, and various Union troops during the civil war. However, in 1910 the grounds were purchased by the U.S. government and transferred to the Public Buildings and Grounds Department, officially becoming a full-fledged public park in 1936. 

Nowadays, visitors enjoy its spacious Renaissance-style gardens and world-class architecture whenever they like, with the park remaining open till midnight during the warmer summer months. If you're looking for a particularly romantic area, the steps leading down to the reflecting pool have been a popular choice for couples enjoying their picnics in this beautiful site. Also, if you enjoy a bit of live music with your meal, you may want to stop by on a Sunday when the park becomes home to a vibrant drum circle that attracts various drummers, dancers, and music lovers from across the city.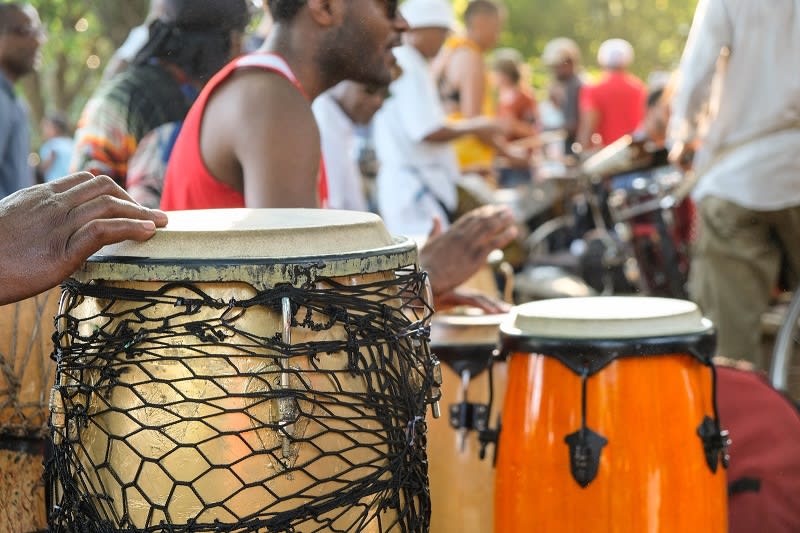 Piscataway Park
If you're looking for a more natural experience, look no further than Piscataway Park. This park allows guests to get an up-close and personal look at some of the most majestic local wildlife, including bald eagles, beavers, deer, foxes, osprey, and much more. There are also various walking trails, meadows, and wetlands where visitors can wander and enjoy the beauty of this incredible land the way it's meant to be. 

Once you've finished enjoying all the natural beauty around you, follow the trail all the way to an educational working colonial farm. The Accokeek Foundation National Colonial Farm covers 200-acres of the park's 5000-acres of protected grounds. It is dedicated to preserving this nation's agricultural history and ensuring that the area's rich environmental, cultural, and historical significance is maintained year after year. This is where you'll find the park's designated picnic area, allowing visitors to feel like they've stepped back in time for their afternoon lunch. 
National Arboretum
Possibly the most popular picnic spot in all of D.C., the National Arboretum is a 446-acre paradise for plant enthusiasts, tree huggers, and anyone who loves nature. Initially established in 1927 as an act of Congress, the National Arboretum is dedicated to studying and preserving all things botanical and has over ten specified gardens and innumerable species of plants and botanicals. In fact, the herbarium alone has over 800,000 specimens for study, with researchers constantly documenting the diversity and changes found over time.

However, the National Arboretum is hardly a research lab. The site is astoundingly beautiful, with lush gardens and exquisite architecture. While picnic go-ers can only settle down for their meal inside the designated National Grove of State Trees area, there are many gardens and walking paths for visitors to explore. You may want to keep in mind that the arboretum does not allow any alcohol, and visitors cannot barbeque on the premises. Also, garbage cans are few and far between, and so make sure you bring with you a way to dispose of your trash accordingly.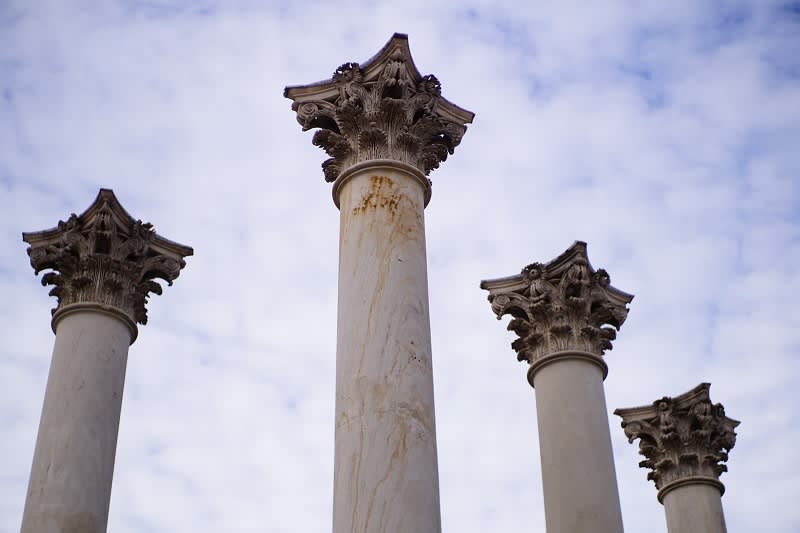 Georgetown Waterfront Park 
The fun and spirited Georgetown Waterfront Park is the result of over three decades of work by local citizens to turn this once abandoned and neglected area into one of the most beloved National Parks in Washington, D.C. Visitors absolutely adore wandering through the different design elements in the park including the labyrinth, the fountain, the river steps, the rain garden, and the pollinator gardens full of flowering local plant species.

A popular site for bird-watchers and dog walkers, this park is always bustling with excited visitors. You can even rent a canoe for the afternoon to paddle along the Potomac or get some shopping done at any of the nearby high-end boutiques. Also, if you're unable to pack up your own lunch before heading out, you can always check out some of the local hotspots offering food to go and curbside pick-up, such as Farmers Fishers Bakers or Guapo's.     
Chrysalis Vineyards 
If you're in the mood for an upscale, classy picnic where the adults can sit back and relax, then Chrysalis Vineyards is the perfect picnic spot for you. This beautiful vineyard will leave you absolutely awestruck with its stunning views and pristine landscape. Of course, the exceptional wine is also a major appeal. Chrysalis produces award-winning wines year after year that you and your fellow picnic-goers will have a splendid time experiencing, whether during a tasting or right from the bottle. 

While visitors are not allowed to bring any outside food or beverage on-site, the vineyard does offer a spectacular selection of goodies for guests to choose from, including a charcuterie board, outstanding pizzas, an heirloom caprese salad, and a pulled pork sandwich. Take your pick of any of their perfectly placed picnic tables, grab yourself some wine and a few treats, and you'll find yourself enjoying a quality afternoon in no time.
Kenilworth Park & Aquatic Gardens 
With a history as beautiful as its landscape, the Kenilworth Park & Aquatic Gardens is the perfect picnic spot for anyone who enjoys really connecting with where they are. While the land was initially deemed worthless and usable for little more than an ice pond, Civil War Veteran Walter Shaw, and his young daughter, Helen, decided to purchase the property. They chose to use the surrounding wetlands as a home for Mr. Shaw's hobby of growing water lilies. However, what started as a hobby eventually turned into a profitable business, with Helen growing up and tending to these beautiful lilies all her life, living in sight of the wetlands until her death.

Nowadays, guests can stroll through numerous garden walks and picturesque grounds filled with beautiful local wildlife and foliage. If you're an avid bird-watcher, this park will be exceptionally delightful as countless different species make their way over to these grounds throughout the year. While guests are allowed to picnic in the area whenever they'd like, if you're hoping to get a great look at the lilies and lotus blossoms, the best time to visit will be in July and August before 2 PM, when the bright sun makes the blossoms close. 

There's no better feeling than heading out on a warm, sunny afternoon to enjoy a picnic with people you love, and the outstanding parks and historical sites make the Washington, D.C. area one of the best places on the east coast to enjoy these al-fresco meals. Whether you're looking for a fun day out with the kids or a lovely, relaxing afternoon to let go of all your weekly worries, D.C. has the perfect place for you. If you're thinking about moving closer to the D.C. area and are looking for townhomes in Capitol Hill, Logan Circle real estate, or any other local market hotspot, contact the Jeanne, Phil, and Meg Team today so that they can help you find the perfect piece of D.C. property.