Whether you're looking for a home where you and your family can settle down or a property that will help provide you with a bit of extra income, deciding where to invest in real estate can be one of the most complicated financial decisions. This is especially true when you're considering making these moves into larger urban areas. While previously regarded as little more than a political landscape, Washington, D.C. has recently become one of the most unique and up-and-coming cities in the United States. This drastic change makes it ideal for anyone looking to make moves in the real estate market. Here are just a few of the reasons why you should consider this one-of-a-kind town for your next investment.
Consistent Performance
No matter the type of real estate you're looking for, making sure you're buying into a stable and consistent market is an absolute must. Washington, D.C. has proven to be a reliable and upward moving market, with homes continually selling at or above the listed price. According to WTOPnews, sellers receive, on average, 99.7% of the asking price, making it one of the best seller's markets on the East Coast.

While this may seem daunting for buyers looking to purchase in this market, it also provides essential information. First, it shows that the area is consistently in demand with people from around the country looking to move into the capital for various reasons, which is especially useful for anyone looking to invest in rental properties as a form of income. Second, this means that you are almost guaranteed to see a healthy return on your investment and most likely see significant financial gains if you decide to sell in the future. No matter what your reason for buying this property, you can rest assured that you'll get back more than what you put into it.
Numerous Communities
Another significant advantage to making a real estate investment in the D.C. area is the numerous and dramatically different neighborhoods within the capital's borders. There are approximately 24 different areas inside Washington, D.C., all with their own unique vibrancy and character, which means that homeowners and prospective buyers can choose communities that best fit their lifestyles and expectations.

If you want to be right in the center of the political action, you may want to find a home in Capitol Hill. This neighborhood is one of the most popular places in all of D.C. because it is renowned as the place where laws get made, and historic decisions take place. Or, if you're looking for a property in a more laid-back area with a funky feel, take a closer look at Adams Morgan. This neighborhood is beloved for its lively nightlife scene and numerous small boutiques where shoppers can find everything from unique books to high-end clothing brands.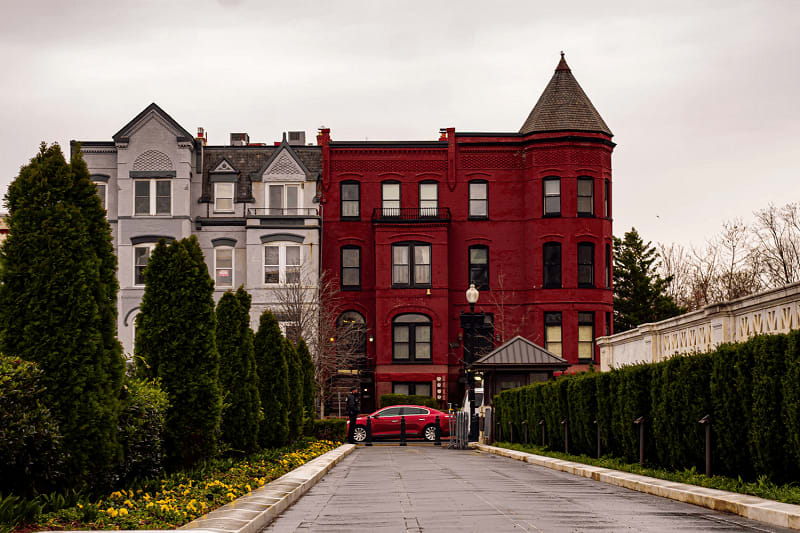 Central Location
Washington, D.C. is one of the most important and leading cities on the East Coast, but it's also a central location with easy access to multiple cultural and business hubs, including Philadelphia, Baltimore, Boston, Annapolis, and New York City. Not only are these cities accessible by car and bus, but Amtrak also offers continuous service in addition to faster direct lines to help get travelers where they need to be quick. In fact, on Amtrak's Acela trains, travelers can get themselves from central D.C. to Boston's Back Bay station in a little over two hours.

Of course, Washington, D.C. residents could also take advantage of the city's centrality to visit some of the country's most beautiful natural sites, such as Vermont's ski slopes or Niagara Falls in Upstate New York. Washington's prime location makes it ideal for anyone working in larger corporations or those finding themselves traveling throughout the northeast just to enjoy a few weekends away.
The Power of Amazon
When Amazon announced its plans to construct a new headquarters in Northern Virginia, the impact was felt in various markets throughout the area, including Washington, D.C. real estate. According to Market Watch, property values in the surrounding areas saw a significant increase directly after Amazon's announcement, with prices continuing to rise ever since.

Of course, to have such a massive impact on the market, Amazon had to bring in a number of different influences. For starters, Amazon itself brings with it a tremendous number of jobs. In fact, Amazon is the second-largest employer in the United States, with over 500,000 employees. By building its headquarters in Northern Virginia, Amazon is introducing an unbelievable number of jobs, and with them come employees in need of housing. These employees also bring a need for stores, restaurants, entertainment venues, and a number of other infrastructures, all leading to the growth and prosperity of the surrounding area.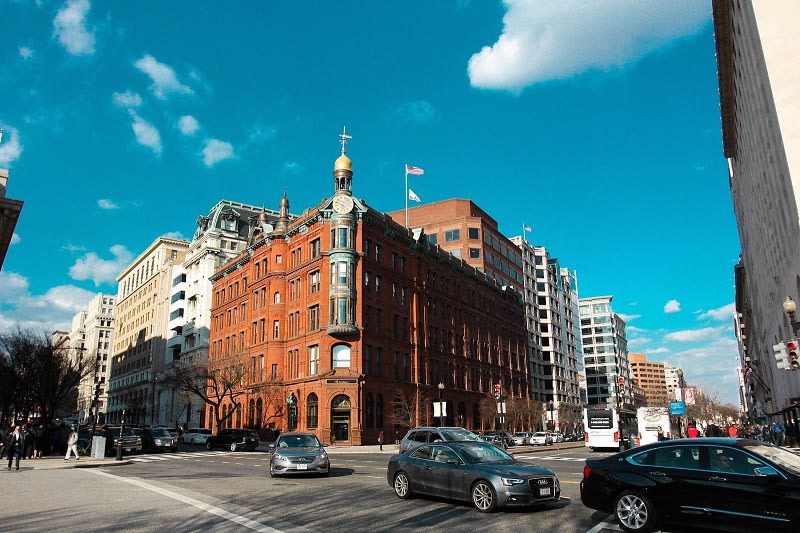 Outstanding Job Market
Of course, Amazon isn't the only employer in this tremendous city. While the federal government employs 1 out of 10 people living in the D.C. area, there are many other flourishing businesses in the area, including:
Amtrak
Capital One
FTI Consulting
Fannie Mae
Danaher Corporation
Marriott International
The job market in D.C. is exceptionally diverse, with abundant opportunities in the financial sector, healthcare, technology, banking, hospitality, and more. As a result, recent college graduates looking to start at the top of the game and experienced professionals find this to be an ideal location. Homeowners can take advantage of this popularity in various ways, from creating a fulfilling home life to developing a secure income. It's undeniable that owning a home in this thriving city will lead to tremendous personal and financial gains.
Dramatic Diversity
The tremendous job market in Washington, D.C. attracts various people from all over the country and even the world. This eclectic mix has helped to make the capital one of the most diverse areas around. However, even with all the nationalities, cultures, religions, and economic levels in the city, there is one thing everyone agrees is of the highest importance, and that is education.

Nearly 60% of everyone living in D.C. over the age of 25 has a Bachelor's degree or higher, making D.C. one of the most educated cities on the East Coast. This respect and devotion to education and expanding the mind can be seen in every corner of the city from its highly regarded museums, extensive libraries, and the numerous cultural events held throughout the year, embracing the diverse background of everyone living in the area. This diversity can be highly beneficial to local homeowners for a variety of reasons. Not only are they given the opportunity to live in a vibrant and exciting community, but they are also given the insurance that there will always be someone looking for real estate just like their own property to move into.
The Youth Factor
While D.C. used to be known as the home of anyone looking to make their way in politics, nowadays that image has changed completely. In fact, the largest population percentage by age in the area is between 25 and 34 years. This has a tremendous impact on the local economy by directly affecting factors such as labor force, economic growth, and the desire to build up investments. Younger populations are the backbone of economies, making up a massive percentage of the labor force that goes out and spends their earnings and purchasing homes in communities where they feel comfortable and safe.

This is incredibly important information for anyone looking to make a real estate investment in the area. D.C. is full of young professionals who want to create lives for themselves in the capital. This means that they'll be willing to pay for accessibility to the lifestyle they want. Whether you are directly impacted by these actions as a landlord or can reap the rewards as someone living in the area, you are at an advantage either way.
Scarcity of Land
This incredible, historic city has been pivotal to the development of our nation, and because of its long tenure as an important community, buildable land has been utilized to its fullest potential. With essentially no available land for purchase to erect new constructions, Washington D.C.'s established homes are even more highly valued. Owning property in this city—whether residing in one of the many historic townhouses or purchasing a multi-unit complex to use in a rental capacity—can be a smart long-term investment as home values continue to skyrocket due to low land supplies.

Jumping into real estate markets can be highly challenging. However, understanding the markets you're getting into, and the advantages and disadvantages of the surrounding areas will be some of the most essential information you can get your hands on and can help you make that final decision. Washington, D.C. has undergone a drastic turnaround, becoming one of the most vibrant and desirable markets on the east coast for homeowners and investment shoppers. If you're looking to make one of the best financial decisions of your life and purchase property in this one-of-a-kind city, contact Jeanne Harrison, Meg Shapiro, and Phil Guire today. Their brilliant real estate team will help find you the property of your dreams.