DC is well-known for politics, a thriving job market, and the rich history tied to the roots of our country. However, it also has so much to offer families and the children raised within its communities. From incredible educational opportunities in schools and museums to family-friendly activities throughout the city, DC is a dream come true for many families who call it home.
Reasons to love DC if you have a family
Excellent job opportunities
Washington DC is packed with entrepreneurs, tech companies, and commercial and government careers. Thanks to the conglomeration of so many major metro areas (Alexandria, DC, Baltimore) and a high volume of government jobs, DC is a fantastic place to pursue a career. The restaurant and bar scene is heavily patronized by locals who take pride in the creativity and culture of their city, meaning that local shops and chains also thrive. In addition to the sheer size and strength of the economy here, DC is one of the best cities in the country for growing your network and your technical skills. Individuals with security clearances especially will find prosperous offerings.

World-class museums
DC is a city that prides itself on its world-class museum destinations. Museums are a wonderful way to get out and spend quality time with the family — but it also means that the close proximity to these museums makes for excellent educational field trips that only kids growing up in the DC area can experience!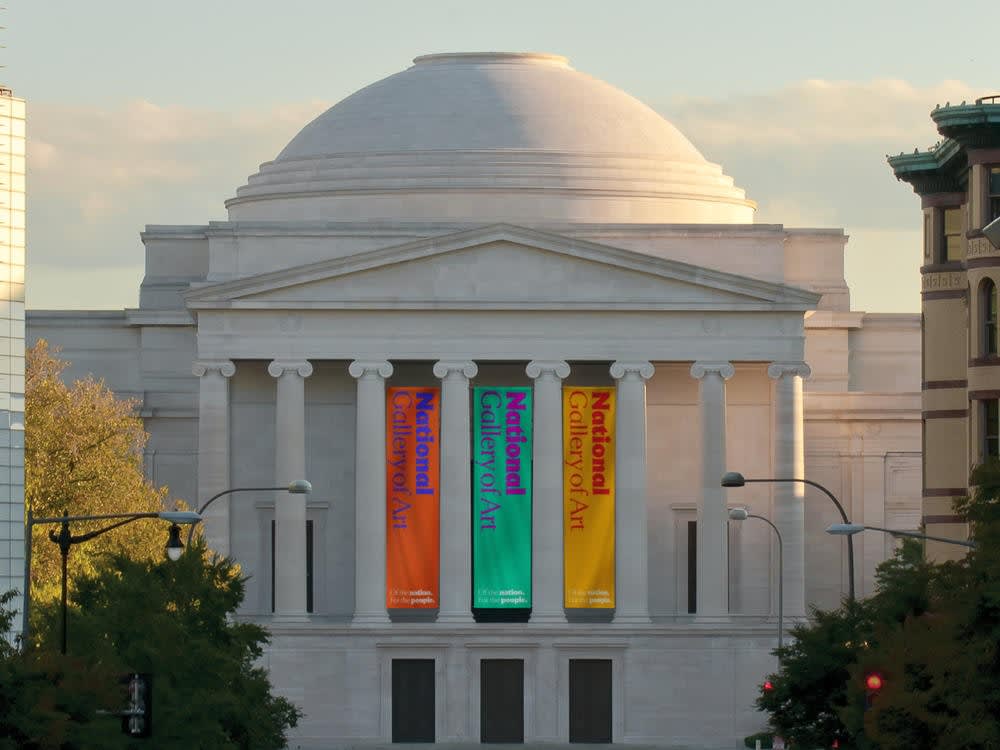 The National Gallery of Art
and its attached sculpture garden are located along Pennsylvania and Constitution Avenues and feature over 3,000 works on display. The National Gallery of Art aims to provide a gathering place where lifelong learners of all ages can learn, unwind, and recharge — while also experiencing the unforgettable.
Also among DC's famous museum scene are Smithsonian treasures like the
Smithsonian National Museum of Natural History
. The Natural History Museum is a place where learners young and old can discover the natural world. The Smithsonian National Museum of American History is home to over three-million historical objects, from modern to colonial times. It's a widely-known fact that kids love space — and by extension, the
Smithsonian National Air & Space Museum
. The National Air & Space Museum is home to many exhibits and events that will direct your dreams to the stars.
Of course, DC is host to many avant-garde museums as well, like the
Hirshhorn
Museum and Sculpture Garden. If the babysitter has the kids, this leading voice in contemporary art and culture is sure to amaze.

Outdoor space to thrive
DC is no stranger to public space — with such a strong culture of working hard play harder, it's no surprise that residents want to get out and away from the grind by enjoying nature and stretching their legs. From
Montrose
to the
Lady Bird Johnson Park
, DC's outdoor spaces are world-class areas for locals to relax and unwind. In addition to parks, locals walking around outside the
National Mall
will also come across historical monuments of vast importance to the history and growth of the country. The Korean War and
Vietnam Veterans
Memorials rest here, as well as the
Washington Monument
,
Lincoln Memorial
, and the
Martin Luther King, Jr. Memorial
. Of course, there are so many more - why not experience them for yourself?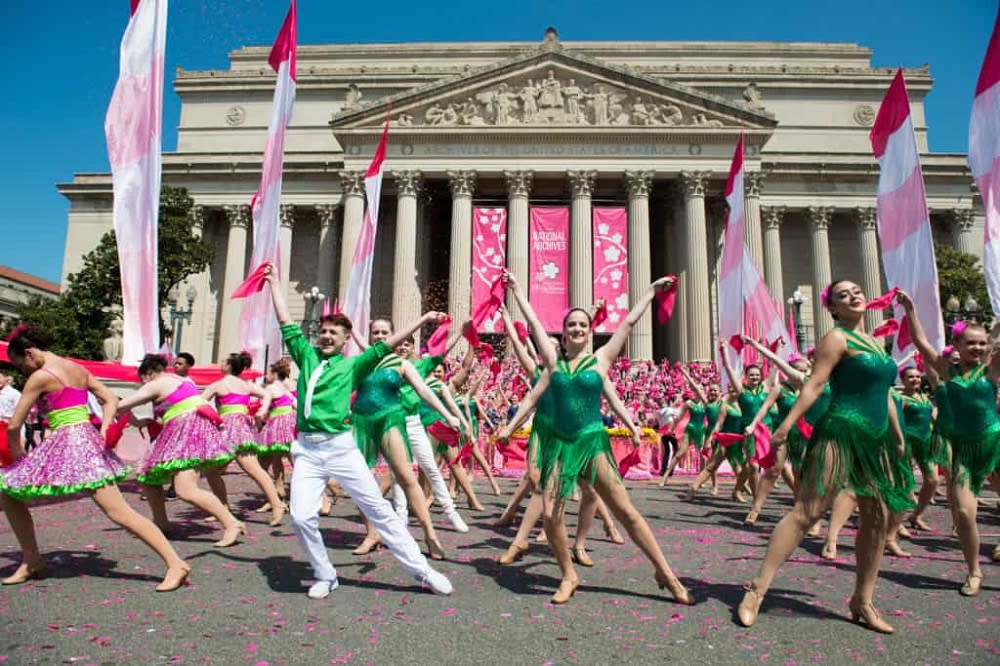 Credit: National Cherry Blossom Festival
During the spring, take the whole family for a stroll around the
Tidal Basin
and experience the blooming of the Japanese Cherry Blossom trees. The Sakura, or "Cherry Blossom Trees," were a gift from the People of Japan to the United States in 1912, and each year their bloom brings about the local
National Cherry Blossom Festival
. Restaurants and Bars have themed drinks, and you can even find free all-ages concerts!

DC Public Library system
In addition to Museums, the
DC Public Library system
is an excellent public service for your family to take advantage of. In fact, some of them were even designed and built by
world-famous architects
, making them a treat for parents who are passionate about the subject. Some libraries even have renovated spaces dedicated to the young learners in your family!
Shaw (Watha T. Daniel) Library
is located in the Northwest part of the Shaw neighborhood in a two-story concrete building. The Shaw Library has plenty of events to keep the community engaged. On your next family outing, we highly recommend paying a visit to the esteemed
Thomas Jefferson Building
at the Capitol Campus or the
Library of Congress
' Great Hall. Opened in 1897, the library was considered the most interesting building in Washington — and with over 1.5 million square feet of space, this is the largest library structure in the world.
Museums and libraries are a great way to beat the heat in the summer and get out of the cold in the winter. With so many options and ever-changing displays, your family is sure to enjoy this educational and entertaining aspect of DC life. The best part of these experiences is that they are completely free to the public! Of course, your generous donation is what keeps them going for years and years to come.

Wonderful diversity
Diversity teaches compassion and nurtures understanding, and DC is a very diverse city! As we know, exposing children to diverse people, experiences, and cultures helps to teach them to respect and celebrate the similarities and differences in people. Everyone — young children especially, form ideas and independent thought early. Exposure to diversity helps teach anti-bias and foster independent thought. Overall, the DC region has become steadily more diverse over time, and many neighborhoods are culturally and racially diverse, leading to unique restaurants, shops, and experiences popping up all over.

Nationally-ranked educational system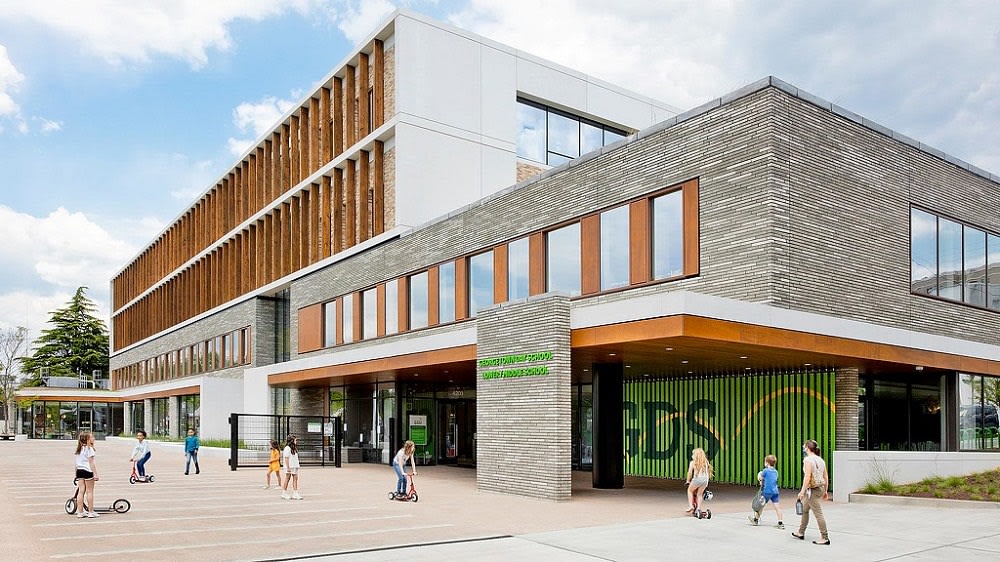 Georgetown Day School, Image courtesy of Gensler
DC schools consist of the public education sector and the private school system. Some of the most notable private schools are outliers like
Georgetown Day School
, where students are nurtured to love the joys of learning and get ready to take on and change the world.
National Cathedral School
for girls is a private college preparatory school for ages 4-12. A favorite among many is
the Potomac School
, which is nestled into a gorgeous wooded campus.

Fun shops and restaurants
DC's unique and diverse culture permeates into its restaurant and boutique scene.
Ted's Bulletin
offers pancakes with sprinkles and milkshakes, making for a
brunch
you and your little ones can enjoy.
Comet Ping Pong
has live events, dining options, and free ping pong! Bring the whole family to enjoy the fire pit and spend quality time learning a new game.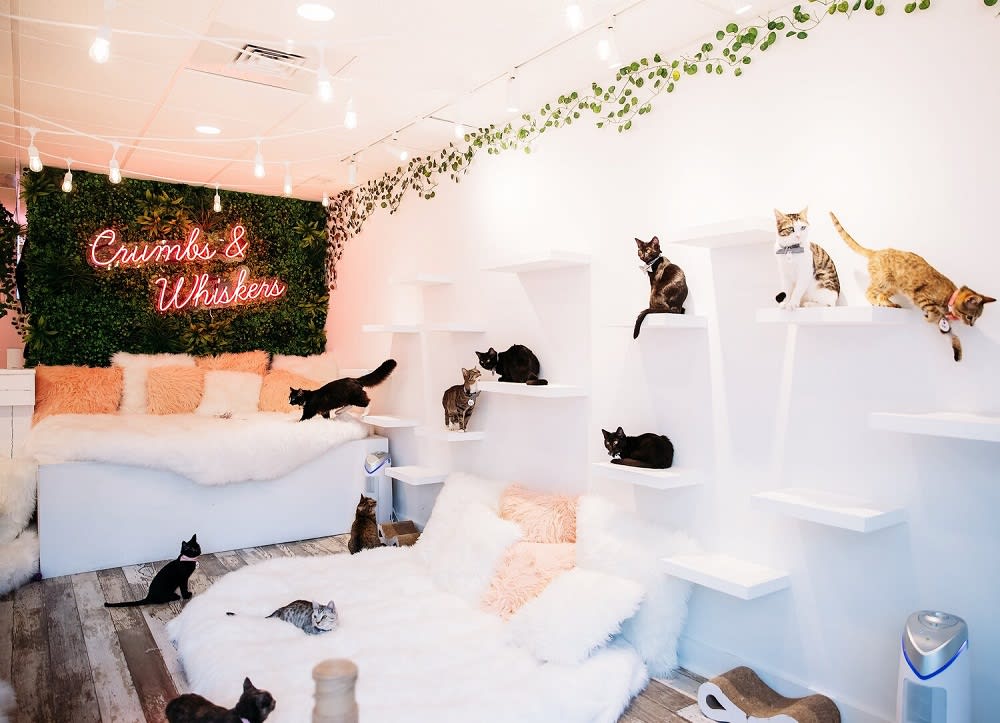 Image courtesy of Crumbs & Whiskers
We'd be completely remiss not to mention the cat cafes. Pets have an incredible impact on kids — teaching compassion and responsibility and creating lifelong friendships and partnerships.
Crumbs and Whiskers
has a DC faction where guests can mingle with the kittens! Take your family to spend some time with them, and perhaps even fall in love and bring one back to their forever home with you.
Make the most of your search by contacting
Jeanne Phil Meg Team
today. The Jeanne Phil Meg Team has been ranked the top real estate agent group in Washington DC. They're dedicated to making your search for a new home a breeze so that you can enjoy quality family time in all that DC has to offer.