Between its rich past, global importance, and extraordinary beauty, Washington, D.C., is internationally regarded as one of the most vibrant parts of the United States. And while nearly every pocket of Washington, D.C., has something sublime to offer, few places are as exhilarating as the Southwest Waterfront. With three fabulous hotels, luxury retailers, several of the swankiest restaurants in the District, and a thriving arts and culture scene, there are countless reasons to spend time in Southwest Waterfront, let alone be fortunate enough to call it home.
Whether you're scouting out Southwest Waterfront real estate or in town for a quick visit, knowing the area's unique history and exploring its landmarks should top your list of priorities. Read on for the
Jeanne Phil Meg Team's
list of fascinating facts about this ever-stunning region.
It possesses the nation's oldest, continuously-running fish market
Seattle's Pike Place may be one of the most notable open-air community fish markets in the country, but D.C.'s version has a much longer and more distinguished history. The Municipal Fish Market at the Wharf opened its briny doors in 1805 and continues to delight passersby, professional chefs, quotidian cooks, locals, and visitors to this day.

Located between the Potomac River and the National Mall, it sees a constant stream of purveyors peddling everything from just-shucked oysters to Chesapeake Bay crabs. Arrive for the novelty, stay for the camaraderie, and leave with a steaming plate of the catch of the day, which you can savor at the Tidal Basin — a beautiful outdoor park lined with cherry trees planted by former First Lady Helen Herron Taft.
…and the oldest block of row houses in the District
Fond of historical architecture? Southwest Waterfront teems with exquisite buildings, but few spark the imagination like the cluster of late Georgian brick homes on Wheat Row. Built in 1794, these private residences are believed to have once seen the likes of Thomas Jefferson. Today, it has a place on the National Register of Historic Places (and deservedly so).
It honors the Titanic tragedy
Washington, D.C., is globally renowned for its iconic landmarks, but one that often gets overlooked stands tall in Southwest Waterfront. The Women's Titanic Memorial is a gorgeous commemoration of the men who forfeited their lives to women and children when the Titanic sank in 1912. Curious about why it's called the Women's Titanic Memorial? The construction of the granite memorial was financially backed by donations from women across the nation.
Southwest Waterfront has seen Bob Dylan grace the stage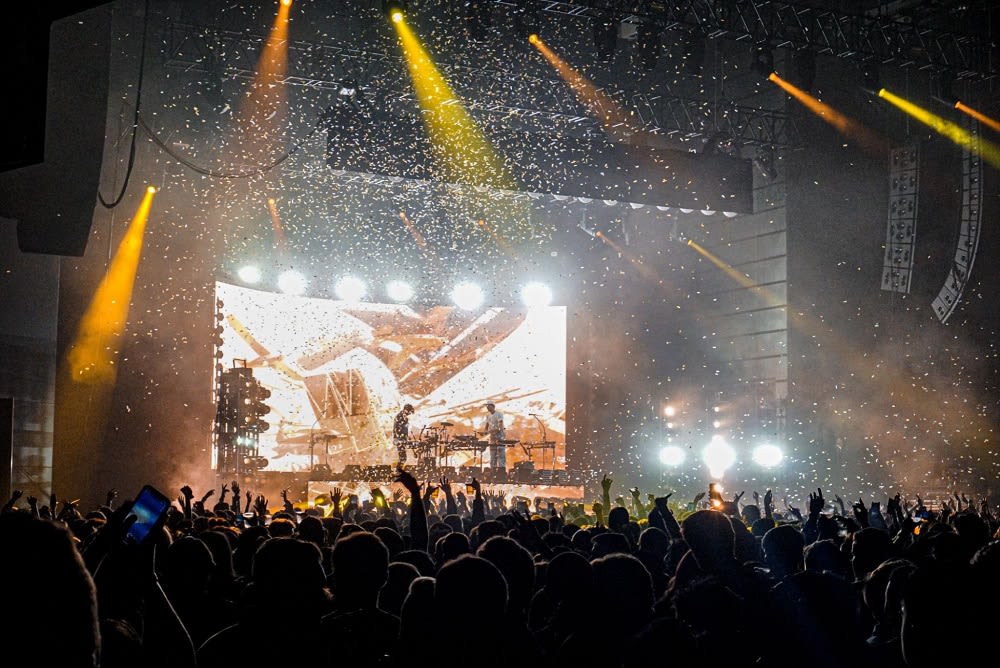 Photo courtesy of Unsplash

Southwest Waterfront's 6,000-seat performance venue, The Anthem, opened a mere six years ago, but it's already accrued a roster of luminaries that would impress even the most jaded among us. At the top of the list? Nobel laureate Bob Dylan. The Foo Fighters, Jerry Seinfeld, Queens of the Stone Age, and The Killers are just a few of the other names that have lit up the concert hall's marquee.
…and it has the second-biggest theater complex in Washington, D.C.
Since its revitalization in 2010, the Arena Stage has breathed fresh life into Southwest Waterfront's arts and culture scene. Credited as the second-largest theater in the District, it features floor-to-ceiling windows and sweeping views of the waterfront, rendering it the ideal place to relish the latest in traditional and experimental theater.
Its library will soon boast 3-D printers

Southwest Waterfront's newly opened public library surpasses expectations. The state-of-the-art facility was specifically designed to underscore the region's verdant outdoor spaces and includes an outdoor reading patio, ample natural light, walls made of timber and glass, 20,000 square feet of public space, and, in the not-too-distant future, an Innovation Lab that will feature 3-D printers. In other words, this isn't your standard library; it's a beacon of progress.
Southwest Waterfront redefines boat living
Life doesn't get much sweeter than spending the lion's share of it on the glistening water. This is precisely what houseboat owners have the pleasure of experiencing daily at the super-quirky and welcoming Gangplank Marina. The 40-plus-year-old marina features 88 slips for houseboats, whose residents enjoy vistas of the Washington Monument and the sight of yachts coming in and out of its docks. Once a year, you can watch more than 60 illuminated boats traverse the waters in D.C.'s annual Holiday Boat Parade, a thrilling and magnificent event complete with fireworks and live music.
Nearly every type of cuisine can be found in Southwest Waterfront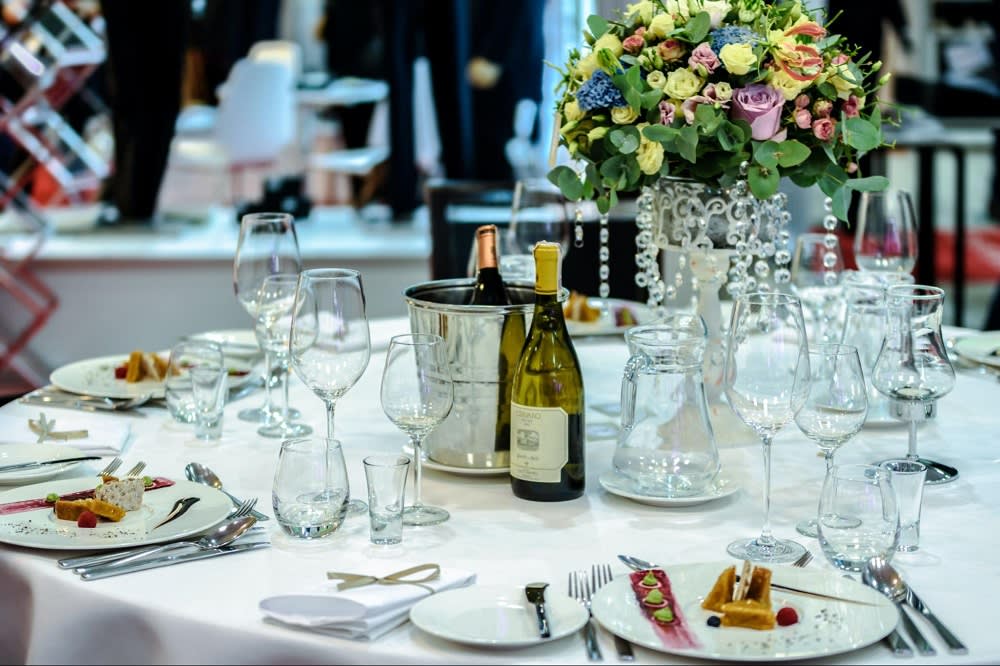 Photo courtesy of Pexels

A high concentration of remarkable restaurants is one of the many highlights of this coveted region. Whether you're in the mood for a Michelin-starred meal or an old-fashioned ice cream cone, you're bound to find a place that will satisfy your cravings. Lebanese food, tequila oyster shooters, green tea soba noodles, Philly cheesesteaks, foie gras, ropa vieja bowls, tandoori, peel-and-eat shrimp, savory crab doughnuts, fresh hamachi — all can be found along the neighborhood's glamorous, lively streets.
…and two of jazz's most seminal musicians once called Southwest Waterfront home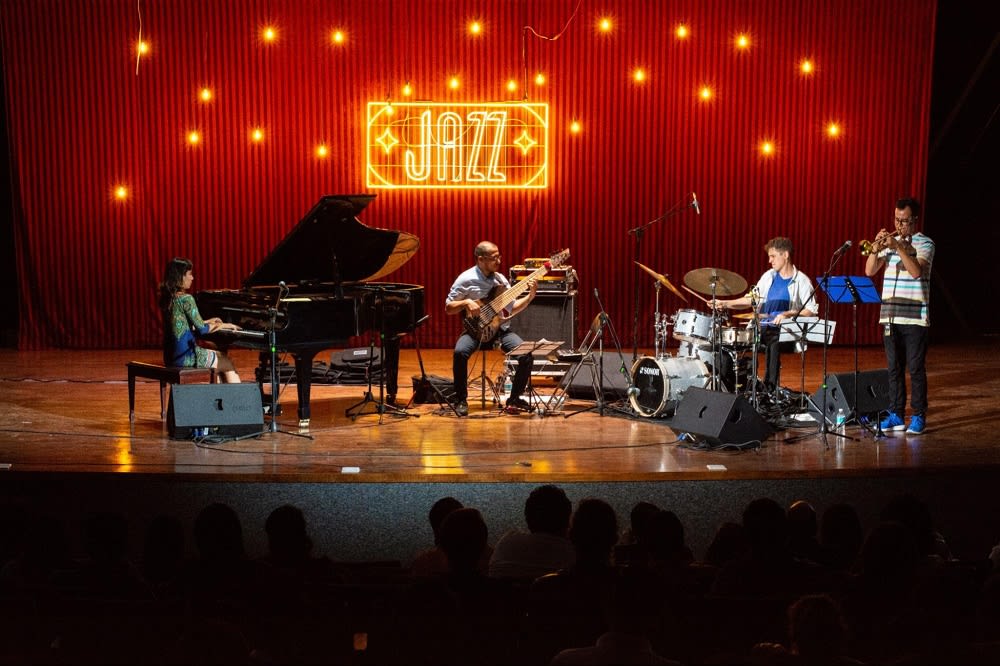 Photo courtesy of Unsplash

Southwest Waterfront has an enthralling, storied history, beginning as a fishing and farming community for the Anacostans, morphing into a development planned by the illustrious Pierre Charles L'Enfant, and transforming into its current iteration as the most desirable place to live, play, and be seen in the District. Two of jazz's most influential figures, Al Jolson and Marvin Gaye, lived in the neighborhood as children, which adds to its mystique and special place in American history.
Are you enchanted by Southwest Waterfront's present and past? The neighborhood's wealth of historical spots, superb eateries, and outdoor spaces are just one part of the appeal of living in this upscale, high-spirited enclave. Whether you would like to explore
Southwest Waterfront
condos for sale or have just begun viewing townhomes in Capitol Hill, the
Jeanne Phil Meg Team
is the top-tier group to call for your real estate needs. This expert team has honed their ability to pair buyers with the perfect piece of Washington, D.C., real estate. Schedule a consultation with the team today for an unparalleled experience.

*Header photo courtesy of Shutterstock