Once you've decided to put your Capitol Hill real estate up for sale, there's a substantial list of things to do to get it in shape to impress potential buyers and increase the likelihood of a top-dollar offer.
Among the things you'll need to do include minor repairs, decluttering and cleaning, staging the furniture and décor, painting the interior, and sprucing up the exterior to make it look as welcoming as possible.
The goal is to give buyers that "wow" factor the minute they walk through the front door for an open house or private showing. Some buyers might be so motivated that they quickly submit an offer at or even above your asking price. A home that lingers on the market longer than the local average tends to make buyers think something is wrong and the owner might be forced to drop the price in order to facilitate a sale.
Hire an experienced agent
The first step before listing real estate for sale is to hire an experienced real estate agent to represent your best interests throughout the transaction. Selling a home in this market can be complicated and time-consuming so it's imperative that you choose an agent who can demonstrate a proven track record of success, especially during the peaks and valleys after the onset of the pandemic.
Look for an agent who is trustworthy and has great communication skills. Once you've hired an agent, you can begin strategizing on setting an asking price and on what steps are needed to get your home in shape for a quick, profitable sale.
Home prices in the DC Area
The price you set for your home will depend on the neighborhood, floor plan, square footage, and any amenities and upgrades you've added. Your agent will be able to compare your home to similar homes in the neighborhood that have sold in the last six months and come up with a competitive listing price.
Don't set the price too high. Otherwise, your home can sit on the market too long while other more-competitively priced homes are sold. Remember, you are competing with other sellers and if potential buyers are turned off by your price, they might cross it off their list and head to the next showing.
Make repairs
Your agent will have some ideas for prepping your Logan Circle real estate and some tasks will be obvious. Go room to room and note any repairs that can be easily made. These could include dings and dents in walls, leaking faucets and toilets, a kitchen appliance that doesn't work properly, and light fixtures with either missing or burned-out bulbs.
Most of these fixes can easily be done by the homeowner. It's important to have your home in working order so that potential buyers don't raise questions or suspect that something bigger is wrong with the house. Certain electrical and plumbing problems are best handled by professionals.
Check out systems such as heating and air conditioning to make sure they work properly.
Declutter
One of the most important steps in preparing homes for sale in Capitol Hill is to remove as much clutter as possible to make them look spacious and welcoming. Experts advise removing half of your possessions from the entire house. That means clearing out your closets, drawers, cabinets, and other storage spaces. Potential buyers will be checking out every available space.
Don't cram belongings in the basement or attic because buyers want to look there, too. Pack up the belongings you want to keep and move them to a storage unit or a friend's house. Anything you won't need in your new home can be given to a thrift store, recycled, or thrown away.
Think of this step as being a head-start toward packing for your move.
This is also the time to depersonalize. Remove all family pictures and personal items such as wall hangings and other decorations that will distract buyers.
Stage each room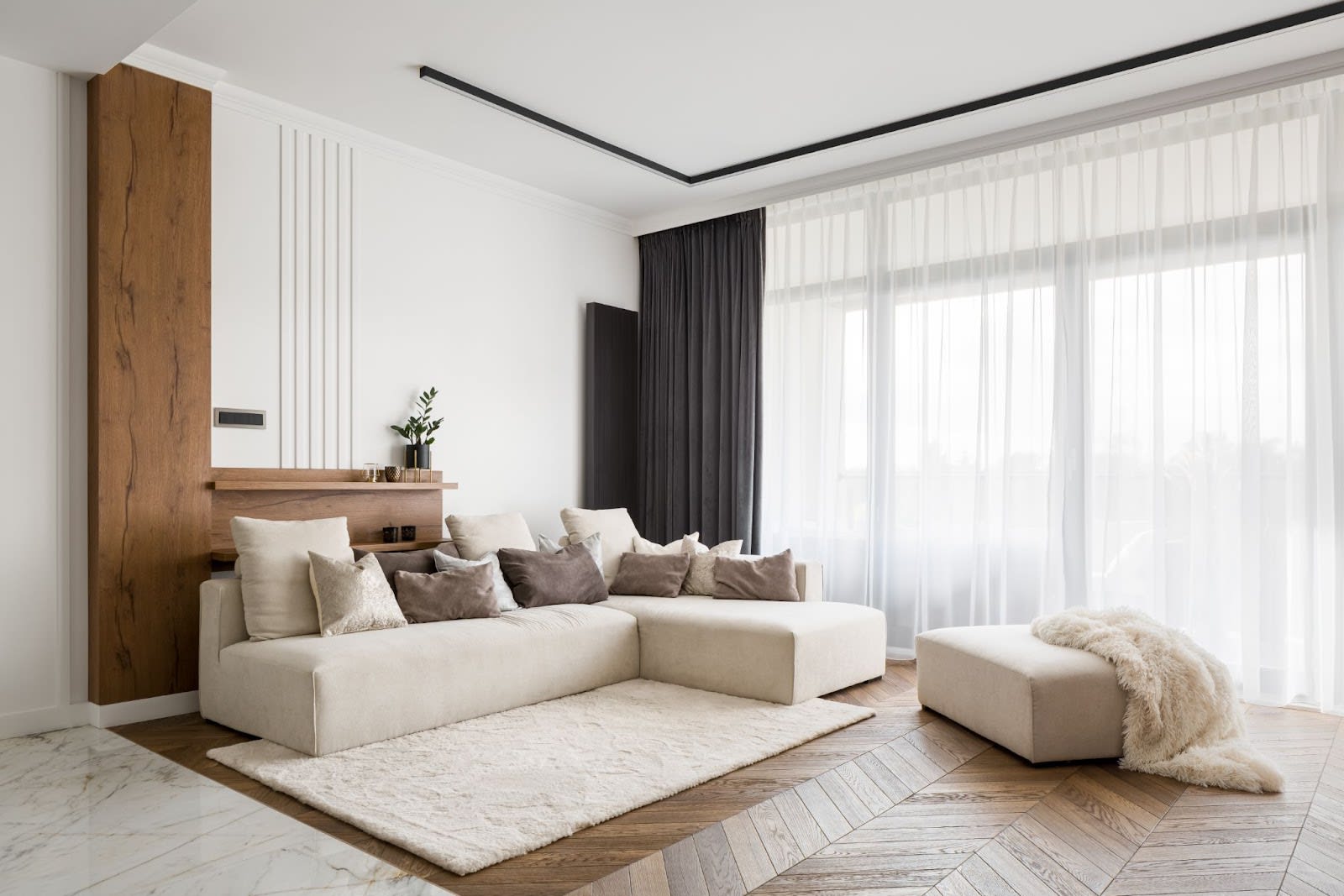 While decluttering, remove any extraneous furniture in the living room such as end tables or extra chairs. Arrange the remaining pieces around a focal point, such as a picture window, fireplace, or entertainment unit in order to show off the floor plan. Make sure there is plenty of room for foot traffic. Furnish the room to scale. Don't leave too much or it will seem crowded; don't remove too much or it will feel empty and cold.
Clean from ceiling to floor
Once you've opened up the various spaces in townhomes in Capitol Hill, give the residence a thorough cleaning. This should include shampooing carpets, polishing hardwood floors, dusting and polishing furniture and shelves, and cleaning bathrooms and the kitchen. Wash the windows and dust off light fixtures.
Refresh the paint
A great way to freshen the look is to paint the main rooms, including the living room, master bedroom, and kitchen. Pick a neutral color such as off-white, grey, or beige. This literally presents buyers with a blank palette that will allow buyers to envision themselves living there. It's OK to paint one wall in the living room in a contrasting color, as long as it's not distracting.
Don't forget curb appeal
Don't forget the exterior. If you have a yard, mow the grass, plant some flowers, and trim bushes and shrubs. If you don't have a yard, liven up your porch area by painting the front door in a warm, inviting color, and replacing a dated porch light with a new fixture. Put down a new welcome mat and get ready for buyers to start viewing your home.
Ready to start the pre-listing process so you can get top-dollar for your home? Take the next step to sell your Capitol Hill real estate by letting the experienced professionals at Jeanne Phil Meg Team handle the transaction and provide you advice throughout the entire process.