Inflation. Interest rates. Economic uncertainty. These words, once the professional jargon of economists and financial advisors, are on the lips of everyone as America seeks to make sense of a year unlike anything we have seen in more than a generation.
Inflation peaked at 9% over the summer, and over the course of the year, in response to those high numbers, the Fed has
raised interest rates
four times. This number of interest rate hikes in a single year has not been seen since the 1980s. Analysts suggest that this stubborn inflation will need a firm response, which likely means more interest rate hikes in 2023.
D.C. real estate in 2022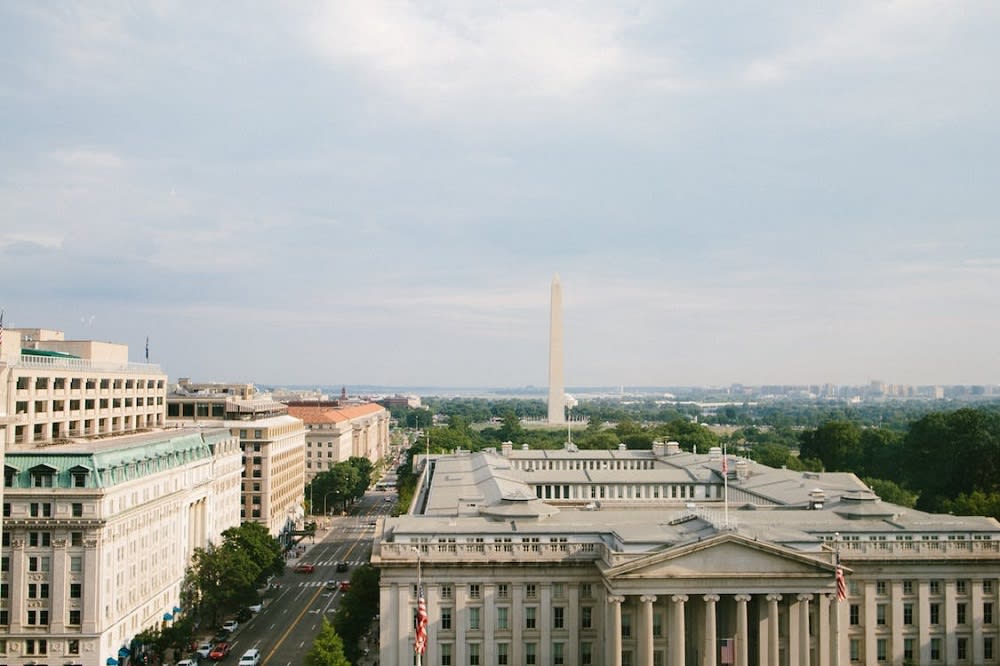 Photo courtesy of Unsplash
GCAAR
releases
monthly market data reports
of real estate transactions in the metro D.C. area and incorporates five-year averages. These reports provide a dual perspective, allowing us to look at the market in real-time and to see that momentary, dramatic shifts balance and correct themselves over time as the market moves toward equilibrium.
For example, if you look only at the (most recent) September 2022 report and compare it to August of the same year, the median sales price for D.C. housing has dropped 4.6% to $619,500. This size of a sales price drop might incite fear and a sense of urgency if you don't also take the time to look at sales prices over the last five years. The September 2022 sales rate is 4.1% higher than the 5-year September average and a modest 1.1% higher than September 2021. That is much better news, and in an out-of-character year like 2022, strategizing for the long game of real estate investment may be your best bet.
New listings
have increased dramatically since the summer shortage, rising up to 1,576 but still falling slightly behind the 5-year average of 1,615. Low inventory compared to house demand helps keep home sales prices high. More options on the market are impacting the speed at which inventory moves from listing to closing, with most homes staying on the market for 34 days and selling at 97.4% of their asking price. That's slightly longer and at slightly lower prices than the five-year averages of 31 days and selling at 98.4%.
Southwest Waterfront
real estate, boasting the most river frontage of any neighborhood, has become the perfect locale for The Wharf, a hip, modern, multi-use development. Luxurious condos overlook a marina, and office spaces are within a short distance of the trendiest new restaurants. Among Southwest Waterfront real estate, buyers can find housing to suit every budget and lifestyle. Alongside the latest development, the historic Maine Avenue Fish Market is being revitalized to maintain its rightful place as America's oldest standing fish market.
Shaw
is another neighborhood that's attracting a great deal of attention. Shaw homes range from historic row houses to chic urban lofts. This area was first developed in the early 1900s and has long held the reputation of being the center of culture and arts in D.C. Revitalization projects have brought new life to this community, and it has experienced tremendous growth recently. Shaw homes are immersed in a lively neighborhood with immense appeal for those looking for an area rich in history, architecture, and culture.
Impact on sellers
What does inflation do to sellers? During periods of inflation, housing prices rise, which means appreciation for your property. Longtime property owners are seeking steep rises in the value of their assets. While their mortgage payments do not change in dollar amount from month to month, the money they'll be paying back toward the end of the loan's term will have less value than the same dollar amount at the onset of the loan. Historically, appreciation has outpaced inflation, so sellers can feel confident that the transaction will remain profitable.
Several impacts can typically be observed during high inflation. The number of people able (or willing) to purchase a house decreases as home ownership costs become prohibitive. Homes for sale may move slower than the seller would like, and the amount of viewing traffic may decrease. Sellers must list their properties at desirable rates from day one and be willing to give a little on the price if feasible. Sellers may find it advantageous to "sweeten the deal" for buyers by offering incentives that set their listing apart. Buyers will appreciate sellers who are willing to cover the bulk of closing costs or buy down points on the mortgage rate.
Utilizing the talents and resources of a skilled real estate team is especially vital as sellers seek to navigate a shifting market. Change can come rapidly, and the most astute agents will have their finger on the pulse of both the local market and national trends.
Contact the
Jeanne Phil Meg Team
and let them craft an effective marketing plan, devise a strategy for the optimal listing price and timing, and answer your real estate questions.
Impact on buyers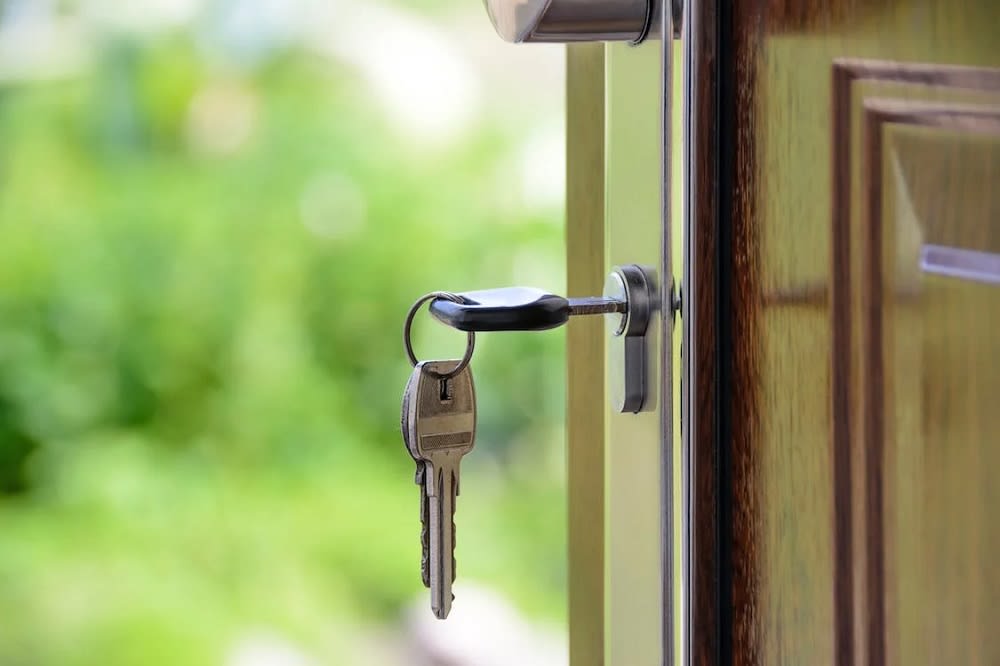 Photo courtesy of Unsplash
If you, like most Americans, are looking to finance your new home through a mortgage lender, the nearly 7% interest rate translates into a hefty monthly payment. Before initiating your home search, talk with your financial advisor and prepare your budget with this in mind. It may be in your best interests if you can pay in cash or make a larger down payment.
Be savvy about choosing your lender. Did you know banks are fond of charging their borrowers a 1% origination fee? Other lenders may offer a no-fee or reduced-fee loan, saving you tremendously in the long run. Buyers must lock in their interest rates with a preferred lender when the home search gets serious. Remember, too, even if moving now requires a less-than-ideal interest rate, buyers do have the option to refinance at a later date.
There are better times to purchase a property for a quick flip. Inflation makes the costs of labor and materials high, and appreciation has slowed, making it harder to turn a profit. However, if buyers want to purchase rental properties, this investment is likely to pay off. If fewer people buy houses, the demand for rental property increases exponentially. Also, this is an excellent time for buyers who can make cash payments or are interested in keeping a property for an extended time.
Choosing the right real estate professionals to represent your needs and select the best property for your investment, whether that be a Shaw home or a luxury condo on the Southwest Waterfront, is vital. Reach out to the local experts of the
Jeanne Phil Meg Team
to begin your
search
for your perfect home today.
*Header photo courtesy of Shutterstock