Logan Circle is a
historic neighborhood
that was once known as Camp Barker, with former barracks for soldiers in the civil war that later turned into a refugee camp. Today, this is one of the city's busiest neighborhoods boasting stylish boutiques, happening bars, historic architecture, and the trendiest restaurants to dine at. The hip neighborhood manages to bring flavor profiles from all over the world. Restaurants here offer cuisines from countries like Malaysia, France, Ethiopia, Peru, and Thailand. If you're thinking of snapping up a piece of Logan Circle real estate and immersing yourself in a neighborhood that is bustling with things to do and great places to eat, be sure to make these five restaurants top of your dining list.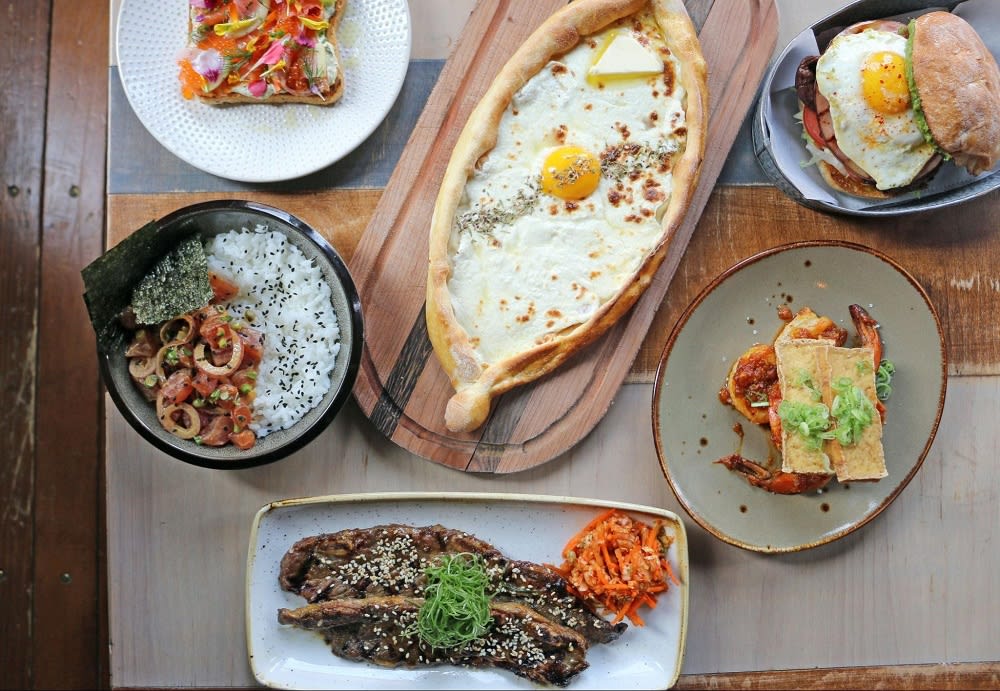 Photo courtesy of The Infatuation
A standout from the start,
Compass Rose
was inspired by owner Rose Previte's extensive travels with her husband, David Greene, a National Public Radio correspondent. Her award-winning restaurant is known just as much for its highly sought-after seats as it is for its international street food theme. The menu has earned its way onto national "best restaurant" lists thanks to the unique recipes Previte collected from over 30 countries. Right out of the gate, one of its most beloved menu items has been the khachapuri, a popular dish from Georgia (the country, not the state!) that consists of a slice of bread filled with melted cheese and a poached egg. This menu isn't limited to one locale, however, and celebrates street food from countries like Malaysia to Peru. Patrons are encouraged to linger in this chic, industrial-style space, sipping on internationally inspired cocktails that pair perfectly with small plates for a truly global experience.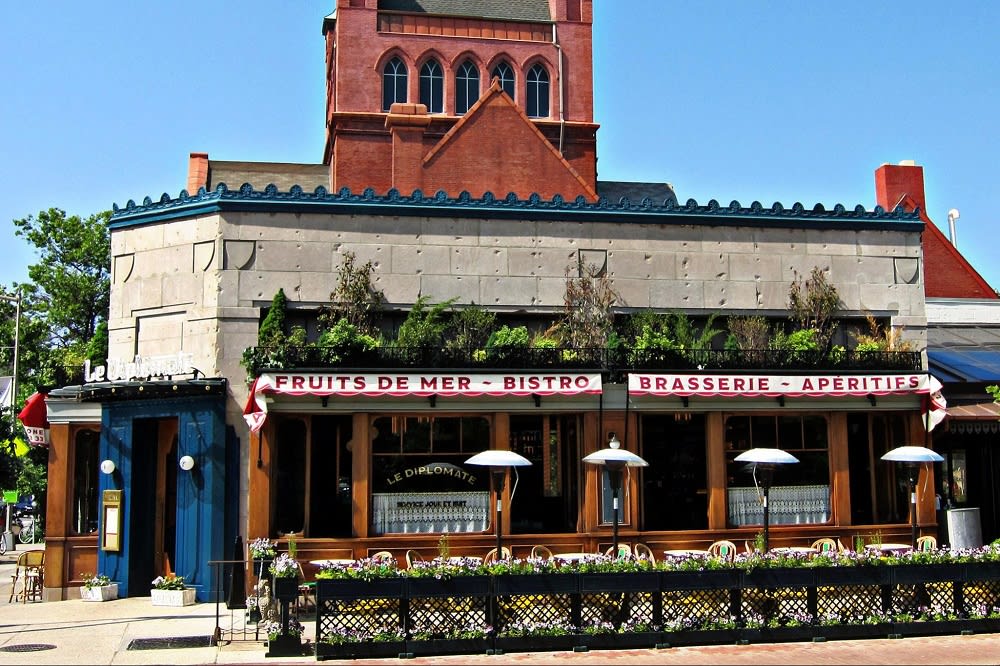 Photo courtesy of TimeOut
This widely popular French bistro, paying homage to French cafe culture, will leave you feeling as if you've teleported from Washington and arrived on the picturesque streets of Paris.
Le Diplomate
comes from Philly native Stephen Starr and features a menu full of bistro classics like steak au poivre and duck a l'orange. In need of a new spot to chat business about Logan Circle real estate? This restaurant is a fantastic lunch or dinner spot serving authentic French fares such as foie gras mousse, onion soup gratinée, artisanal bread (think rustic rye boules or cranberry-walnut loaves), and delicious multi-tiered seafood towers that keep you coming back. First time dining in? Order
from the raw bar
to try a mouth-watering array of oysters, clams, lobster, and king crab. Reservations are definitely recommended here as this restaurant is consistently booked and busy. Even President Joe Biden and the First Lady along with Vice President Kamala Harris
made local headlines
when they took lunch here this past spring.
Searching for a more laid-back restaurant in Logan Circle? At
Bar Pilar
, a longtime staple in the neighborhood, you'll find a destination-driven menu inspired by novelist Ernest Hemmingway's travels. Their eclectic small plates offer a globe-trotting experience that delivers the freshest quality. The chefs pride themselves on only using the best products from farms and in-season ingredients. Their proclaimed "simple yet adventurous" dishes offer a rotating variety from mussels with a Thai influence to pork belly tacos glazed with chili hoisin. Order the slow-roasted pork shoulder or BBQ wagyu brisket if you're feeling extra ravenous. And don't miss out on their seasonal grilled vegetable plates! Try the different handcrafted cocktails that offer something intoxicating for every palette, from a perfect Old Fashioned to a Hemingway daiquiri (Pyrat XO rum, grapefruit juice, Luxardo Maraschino, lime). As you're sipping, take a moment to appreciate the decor inspired by Hemingway's
The Old Man and the Sea
.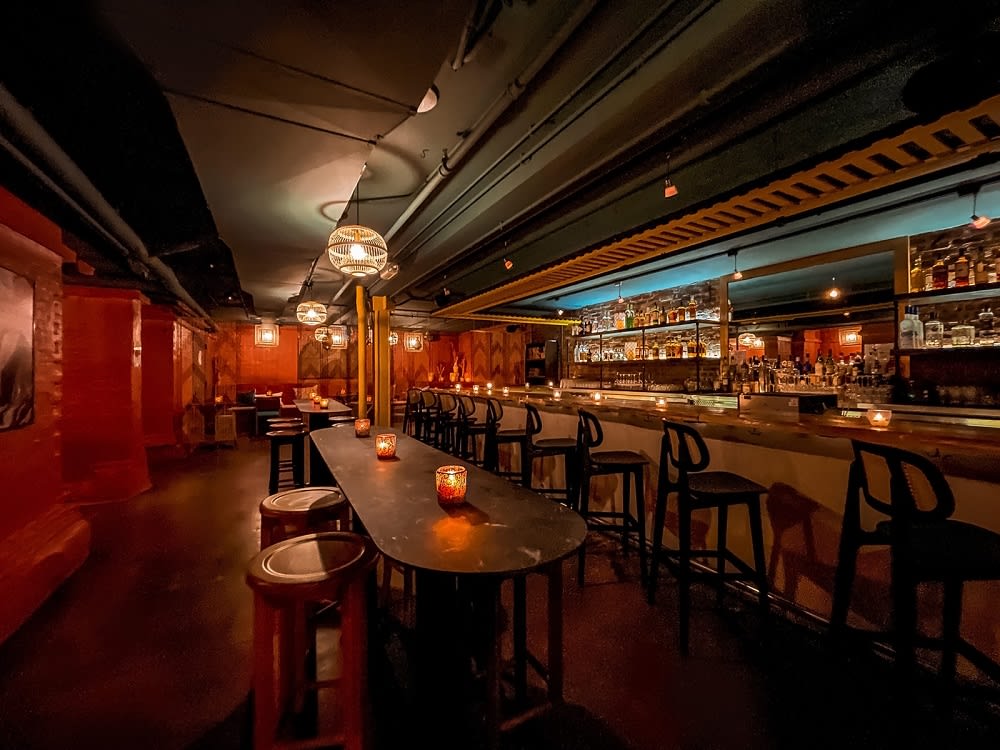 Photo courtesy of Doi Moi
This fabulously styled Southeast Asian restaurant is exploding with vibrant colors and rich flavors from Chef Wade Hoo Fatt, serving up delicious pho, banh mi, braised pork riblets, and signature grilled pork chop platters. Inspired by the street markets of Vietnam, Chef Wade plays with aromatic flavors, using minimal oils and dairy while relying on natural spices, herbs, and vegetables to deliver powerful flavor. Did you just close on one of the beautiful Logan Circle homes for sale? Celebrate with
Doi Moi
and enjoy the new design makeover that includes a basement-level bar space. With all kinds of soft fabrics and moody lighting, this is the type of establishment that encourages patrons to linger. The cocktails are full of tropical flavors like guava, coconut, passion fruit, and hibiscus. Try ordering Don't You Know I'm Coco, a cocktail made with Bacardi pineapple rum, coconut, pineapple, ginger, and lime. Feeling like drinking a good beer instead? Try their international selection of bottles like Beer Lao (Laos) and San Miguel Negra (Philippines).
If socializing in a sultry cocktail bar is not your vibe, consider coming to enjoy their wide variety of Vietnamese-style coffee and teas during the day. Inspired by the culture of the Saigon street market, Doi Moi has developed a unique, self-proclaimed "day into night" beverage program. It allows guests to enjoy an expansive menu of fresh-pressed juices and frozen fruit smoothies during the day before transitioning to sugar cane moonshine infusions at night. Make a reservation ahead of time because this is certainly a spot you don't want to miss!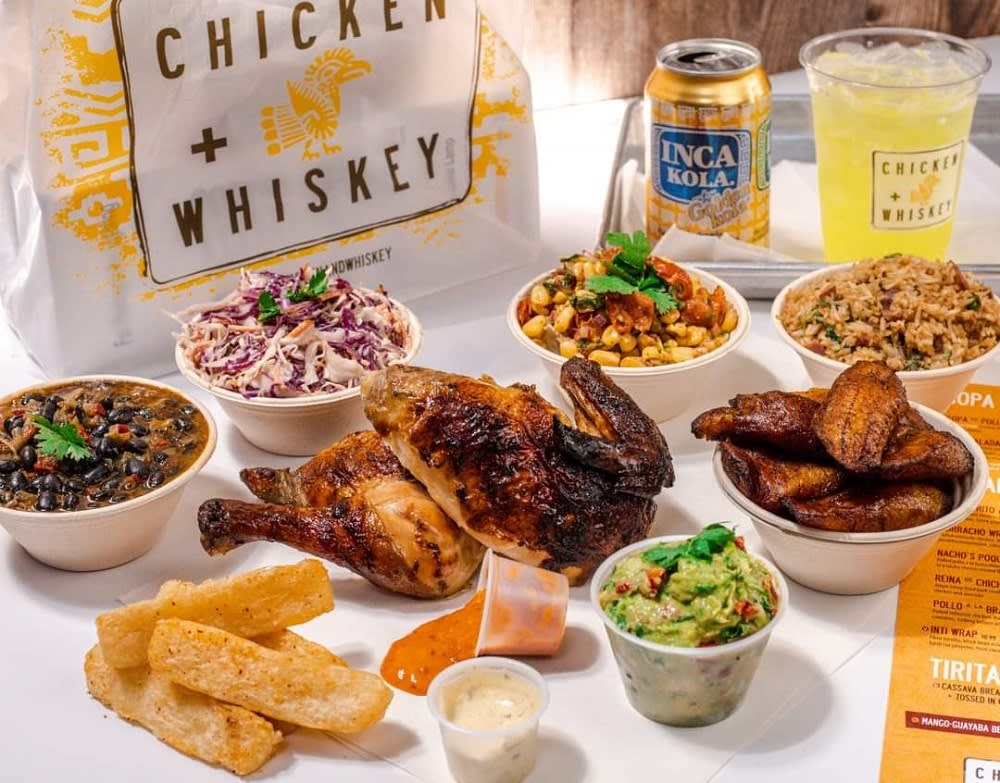 Photo courtesy of Chicken+Whiskey
This South American rotisserie restaurant and whiskey bar began in 2017 and partnered with Venezuelan Chef Enrique Limardo to create its menu. Limardo has received national acclaim for his work in restaurants like Seven Reasons, Immigrant Food, and Imperfecto.
Chicken+Whiskey
serves Peruvian poultry that is slow-roasted and brined for 12 hours with arepas. Order one of the top sellers, the chicken strips coated with cassava and served with either house-made bbq sauce or ají Amarillo. With a whiskey wall that is 99 bottles deep, this spot will surely impress any whiskey enthusiast who steps through its doors, offering both rare domestic and international brands. Not a fan of whiskey? No problem. The bartender has got you covered with handcrafted, scratch cocktails too.

Restaurants in Logan Circle truly have something for even the pickiest eater you may know. The diverse restaurant scene only continues to gain more accolades from food critics all over, and with so many talented chefs opening more establishments in the area, the praise comes as no surprise. Whether you're craving decadent French cuisine, tangy Southeast Asian bites, or if you want your palette to travel the globe for an evening at Compass Rose, any of these fabulous restaurants will leave you coming back for more.
Interested in learning more about the area or want to start looking at homes for sale? Do you want expert advice on how to
navigate the homebuying process
? Reach out to experienced Logan Circle real estate agent
Jeanne Phil Meg
, who will answer any questions you may have.