Washington D.C. is a place filled with history, and each of the many lively neighborhoods has its own distinct personality.


The area is populated by
highly-rated school systems
designed to support and enhance your child's education. The city also teems with diversity, making it a cultural wonderland and a great place to engage with people from different backgrounds. The nightlife is boisterous and plentiful, with many bars, eateries, lounges, and music venues to spend date nights.
1. Public transportation is excellent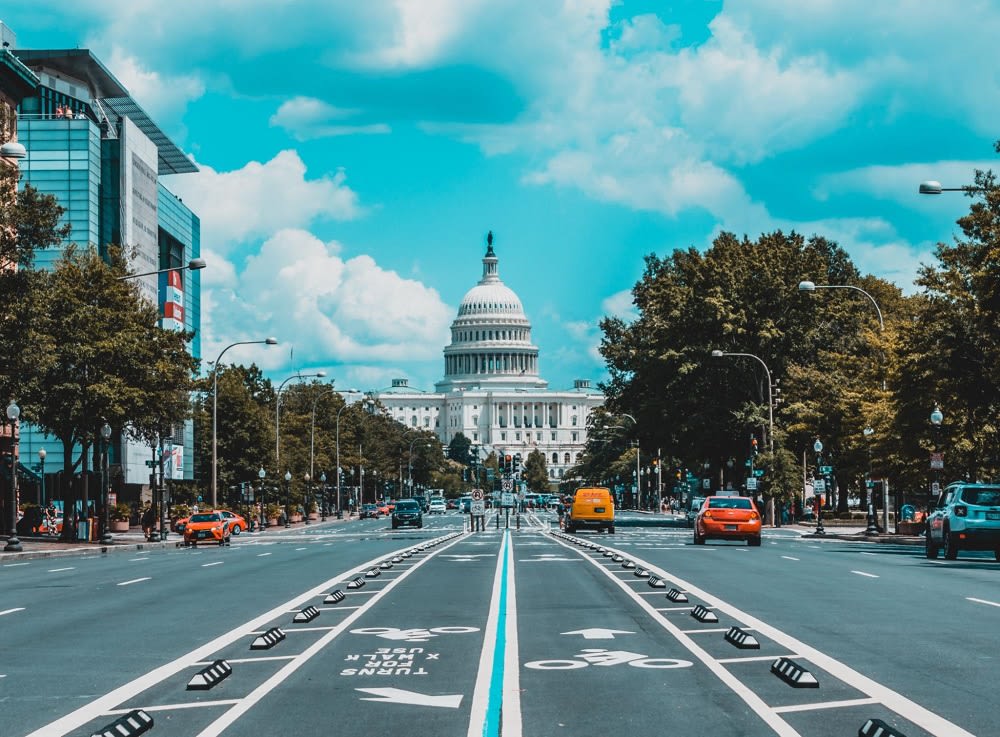 This may be bittersweet news for commuters, but the reality is that Washington D.C. can be wrought with traffic. However, D.C. has fantastic public transportation that is used on a daily basis by thousands of commuters traveling everywhere in the District. As a reflection of the appreciation for fitness locals have, many opt to bike or walk to work, which is often made possible by highly sought-after and centrally located H Street Corridor homes.
2. Get to know the neighborhoods
One important task that should be on the agenda of potential transplants is getting to know the
various neighborhoods
in D.C. If you're traveling from one of the H Street Corridor homes, it is important to know the direction you're going in. Perhaps you'll want to pay a visit to Logan Circle, a home to many pubs and boutique shops that are peppered with beautiful architecture to fall in love with. Or perhaps you'll want to take the public transportation system out to Dupont, where buildings erected after the Civil War are sprinkled around the neighborhood. Whichever D.C. neighborhood you choose to visit, H Street Corridor real estate is close by.
3. Weekend getaways are abundant
Luckily for prospective buyers, there are
plenty of ways
to get away from the city with just a short drive. There are many illustrious wineries in Virginia, and hiking spots in West Virginia abound. A drive to Delaware to visit the beach is just three hours, and Virginia Beach is just four. There are a number of opportunities to steal away with your loved ones when you invest in properties here.
4. Infused with history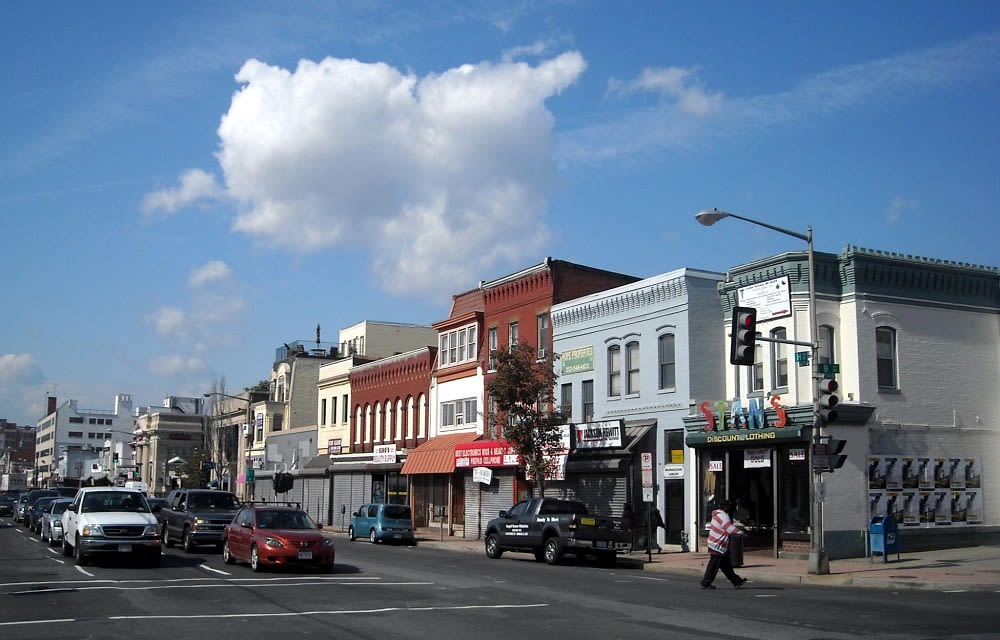 H Street Corridor, Credit: Wikipedia
Of course, the D.C area is infused with a
ton of history
of the United States. Historic landmarks and government buildings are everywhere in the landscape. H Street Corridor homes are just 20 minutes from the White House, which is also close to the Supreme Court building, Lincoln Memorial, and the Martin Luther King, Jr. memorial. The Smithsonian, public gardens, and other museums are located within the city, and historical homes abound in the District, such as President Woodrow Wilson's old estate.
5. Buzzy nightlife
As one would imagine, living in the heart of a buzzing city naturally puts you in the middle of an active nightlife scene. This Northeast neighborhood is known for its many fun activities. There's the
Atlas Performing Arts Center
, which plays host to a variety of events and performances year-round. Every year, the neighborhood hosts the H Street Festival along with ten blocks of the neighborhood, packed with thousands of attendees and including musical performances, art displays, and tons of local food trucks.
There's also the H Street Farmers Market, which is open from mid-April to mid-December. Local, artisan food abounds at the market, where locals indulge in handmade cheeses, fresh produce, and beautiful bouquets of flowers. Locally owned restaurants are also plentiful along the corridor.
6. Appreciate the cherry blossoms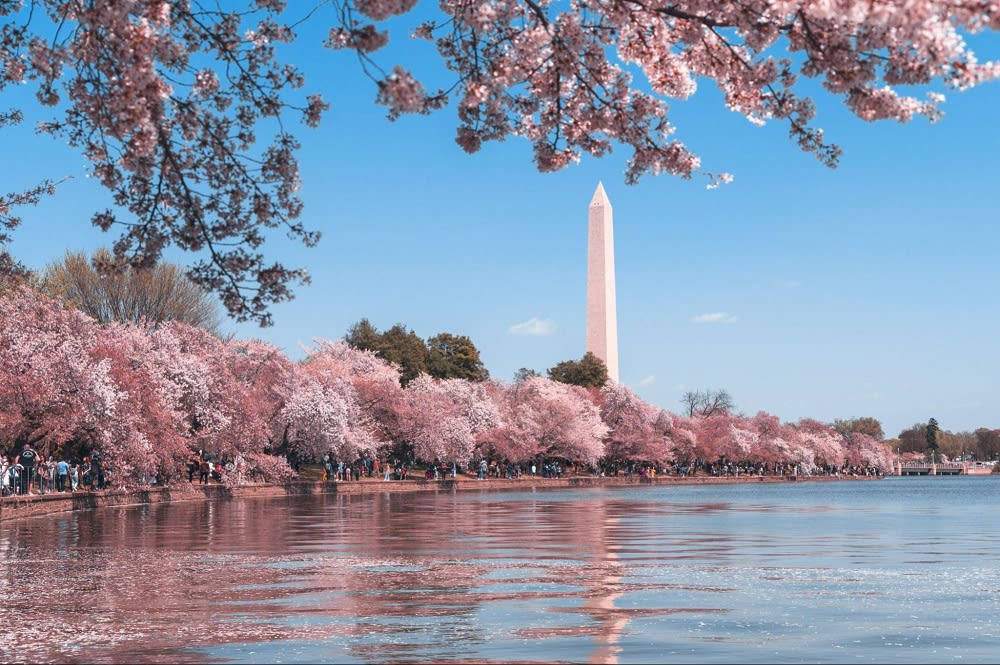 Are you a fan of those soft, vibrantly pink petals found on cherry blossom trees in the spring? D.C. is known for its annual cherry blossom festival, which commemorates the district's 3,000 trees gifted by the mayor of Tokyo in 1912. Each year, the event draws over 1.5 million people to the Tidal Basin and features hundreds of performances.
7. Get a feel for the climate
Washington, D.C. has a humid, subtropical climate that experiences all four seasons, with warm and muggy summers and chilly, snowy winters. There tend to be more partly cloudy days than sunny ones, but that grayness breaks over the summer months. In spring, flowers bloom and the grass is green, making the atmosphere calming and inviting.
All in all, relocating to D.C. is truly an exciting opportunity for any prospective homeowner. From the convenient and adventurous weekend getaway opportunities to the historical and natural attractions, this neighborhood makes a fantastic place to live and raise a family.
Washington D.C. is a bustling metropolis just waiting for prospective homeowners like you to become a part of the community. Ready to take the plunge? Contact the
Jeanne Phil Meg Team
to find your dream D.C. home today!