Deciding to purchase real estate means factoring in what your life will be like in any community. If you're considering Capitol Hill real estate, you'll easily be in the heart of the city, in an area noted for its historic buildings and lavish amenities. Yet, is this the time to buy into the market? Are the homes for sale in Capitol Hill the ideal place to put your money now? There's quite a bit to be excited about when it comes to
Capitol Hill
, both the new and older side. Take a closer look at what you can expect.
Exploring the Capitol Hill neighborhood
Before deciding to buy real estate in Capitol Hill, it's important to find out what the area has to offer.
Capitol Hill
is one of the oldest neighborhoods in the D.C. area. This is easy to tell because many of the homes here are well over 100 years old. Still, there's a vibrance here that is unlike any other. It's a community with a modern vibe built on history.
What does that mean for those thinking about buying here? Expect to find beautiful properties, including everything from newer Capitol Hill condos to historic homes that have been fully restored. You'll also find that the area is quite walkable, with many cozy areas that provide artisan shops and outstanding eateries. It's not the busy and hectic area that you see often depicted as Washington, D.C. These areas are more frequented by locals than by tourists, which means you have your own bit of privacy from the rest of the area.
Is it worth investing in real estate here?
The housing market in Capitol Hill is somewhat limited. There's only so much land in this area, and there's quite a demand for it. That has helped home prices grow year over year for quite a while. Homes sell quickly here, though not as fast as in some other areas. Depending on where you hope to buy a home, you'll find some excellent price points out there. Home prices in the Capitol Hill area range from $400,000 to $2 million, with many homes around the $900,000 mark. There are a few things to know about the homes for sale in this area:
Many homes see a lot of attention as soon as they are listed. The area does have a moderate inventory most of the time, but there is also a lot of demand.



Many homes receive multiple offers from interested buyers. That's important for those planning to buy a home here—you need to act quickly to take advantage of a home you've fallen in love with.



It's not uncommon for homes to sell over their asking price. That's a key factor to remember as you determine how much you wish to bid on the home.
The real estate market here is competitive, but it is still possible to buy a home and to do so with confidence that home values will rise in the coming months to years. There's no way to predict what the market will do, but for many, there's strong reason to believe homes will increase as they have been.
Get to know the lifestyle in Capitol Hill
For many reasons, Capitol Hill is one of the best for those who want to find a place to call home that's charming and yet close to it all. On its own, it seems like any other modern urban city, but it just so happens to be close to the region's largest and most important political areas. It's also a nice area for the easy commute into the city when you have to work in the downtown area of Washington, D.C.

The Capitol Hill area has a unique blend of formal, well-maintained amenities and streets with a bit of a modern vibe. You'll quickly feel that modern vibe when you visit the area's artisan shops and fabulous local eateries. Still, when you walk along the quiet city streets, it feels as though you are far away from an urban city center.

One of the nice things about the area is how active people can be. From going for a run through the numerous parks with monuments in them to visiting the Eastern Market, there's a lot to love about this area's blend of new and old. It's quite common to find people talking to neighbors over the fence or stopping at a sidewalk café for a bit of a chat before heading to work.
Home types and styles in Capitol Hill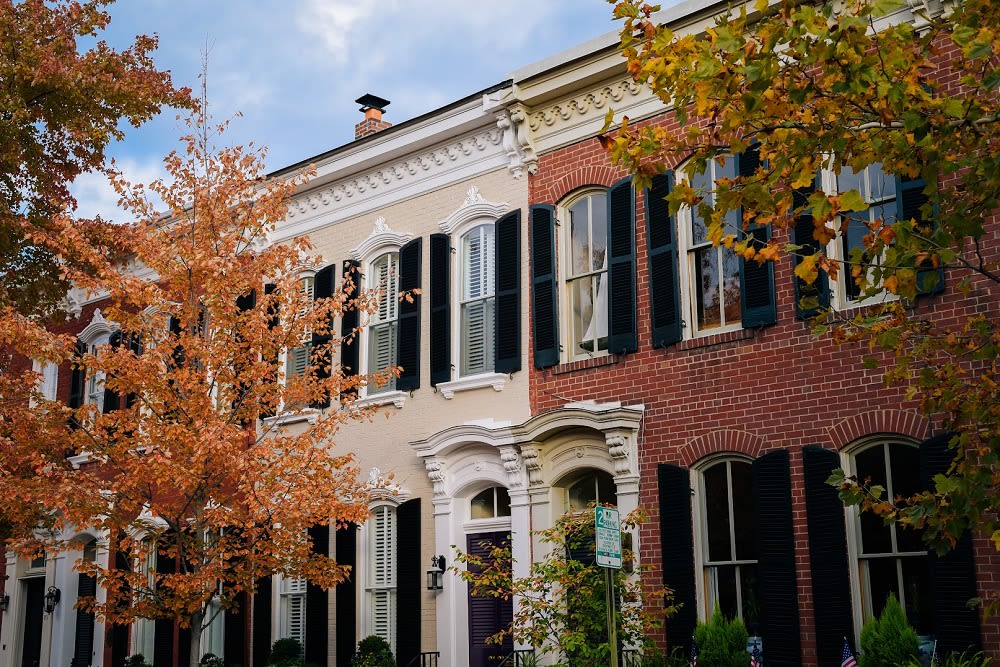 Perhaps what the city is most well known for is its row homes. You'll see this throughout the Washington, D.C. market, especially on Capitol Hill. These are some of the most common (and some of the oldest) homes in the area. They can be a treasure to call home.
There are other options here, too. The area is home to stunning
mansions and estates
, some of the most lavish or modern condos, and a wide range of homes in the middle. Gated homes with large gardens are common. It's also common to find homes that are newer going up. This is a market that is growing and thriving.
Finding an opportunity here
It's quite the in-demand community. For those who wish to
buy a home in Capitol Hill
, it's best to work closely with a real estate agent who can help you to navigate your options and ensure you are not overspending in the area. With low inventory numbers at some points of the year and ample demand, you may need an agency by your side to help give you the extra support you need as you compete for a home here.
The good news is that Capitol Hill is a very welcoming place to live. Though there's a lot of politics at the actual Capitol Hill building, you will find that neighbors are welcoming and polite to each other here. You may find that it's not uncommon to sit on porch steps to communicate with friends nearby.
Even with this area's lavish amenities, Capitol Hill feels welcoming to many people. There's a strong socialization presence here. Yet, you may also notice that the area is vibrant with modern amenities. It is also always changing thanks to the area's use.
Where should you consider buying in the D.C. market?
If you're not sold yet on purchasing in Capitol Hill, look at other options to try to determine which could be the right purchase option for your needs. There are a few markets in D.C. worth taking a closer look at beyond Capitol Hill, including Brightwood, Cleveland Park, Long Circle, and Columbia Heights. Here's a look at a few factors in each area.

Capitol Hill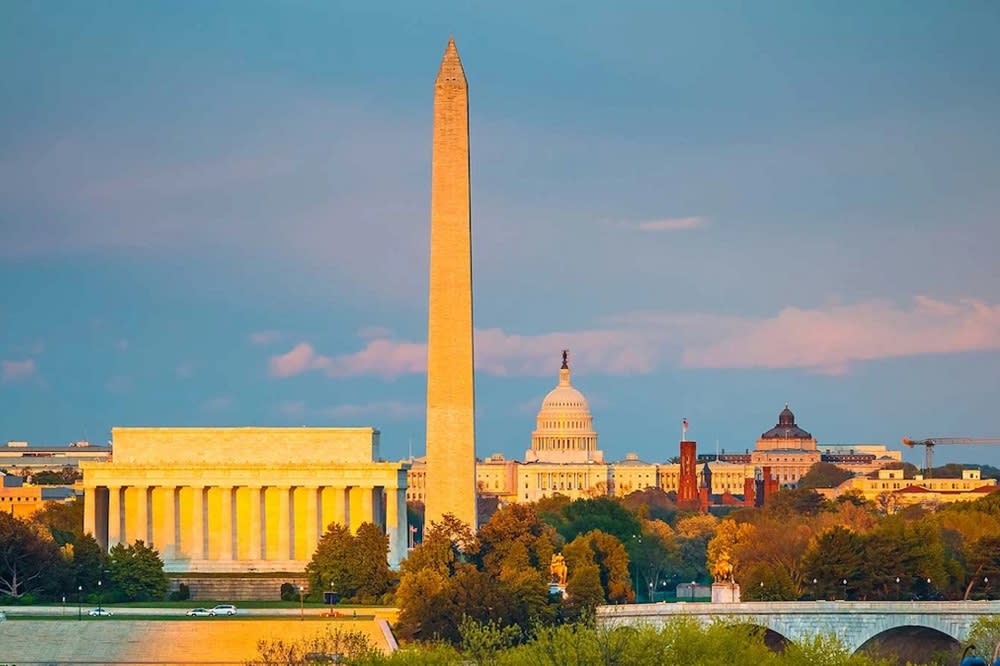 Median home prices here tend to be around $650,000

The area is a draw for those who want an active lifestyle and close proximity to the city.

There's ample to do and explore here, including excellent schools.
Brightwood
A vibrant community with new and older homes, the median value here tends to be about $700,000.

The area is known for its open spaces, including parks and trails. There's a lot of history here, which you can see in the architecture.

The area offers a range of home styles, but what's common is smaller yard sizes and homes closer to each other.
Cleveland Park
Homes are more expensive here, typically closer to $800,000 as a median value.

Homes are beautiful and full of character, including traditional Queen Anne and cottage-style homes.

It's an active area with lots of things to do from parks to bars and lots of restaurants.
Columbia Heights
More affordable with homes around $550,000, this is an area for those looking for value.

The homes tend to be smaller, with Capitol Hill townhomes and condos being a popular options.

It's a fabulous place to live for those who want to send their children to good schools.
Logan Circle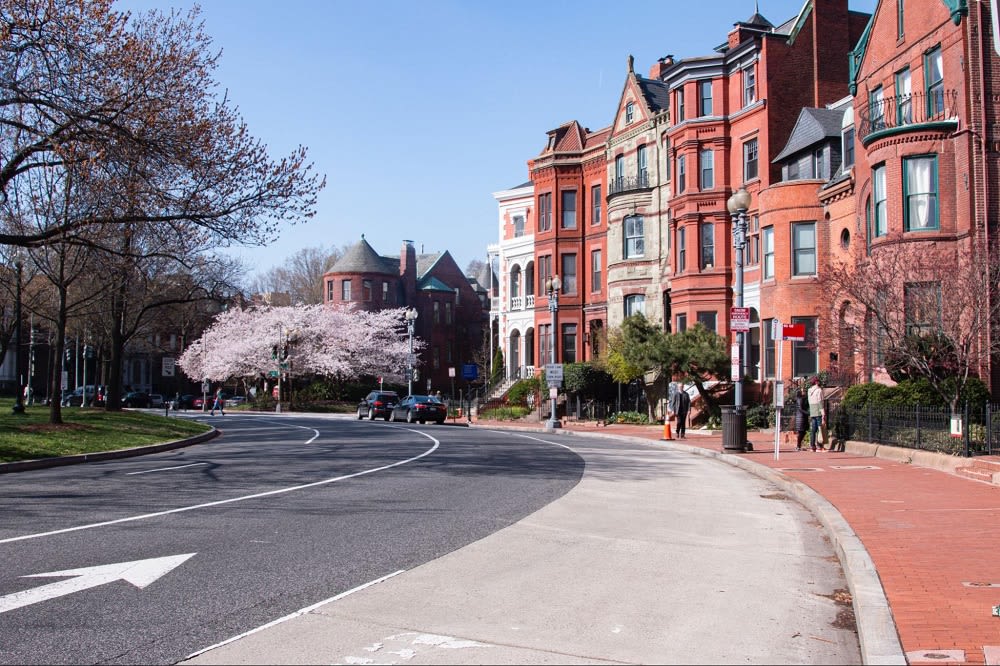 Moderate home prices around $580,000 are common here.

The area is also noted for its row homes and beautiful condos, new and old.

It's a trendy place to call home, with ample amenities in the area.
Take a closer look at Capitol Hill real estate
At
Jeanne Phil Meg Team
, we know the Capitol Hill market well. Our team is dedicated to taking this political center and showcasing why so many people from around the world hope to live here. If you've thought about investing in the area, put our team to work for you.
Contact Jeanne Phil Meg Team
for an inside look into what this community offers.