Whether you're in town for a weekend or you call the city your home year-round, you'll benefit from some of the best shopping in the country. Here are some of the best areas to shop in DC this winter.
Downtown DC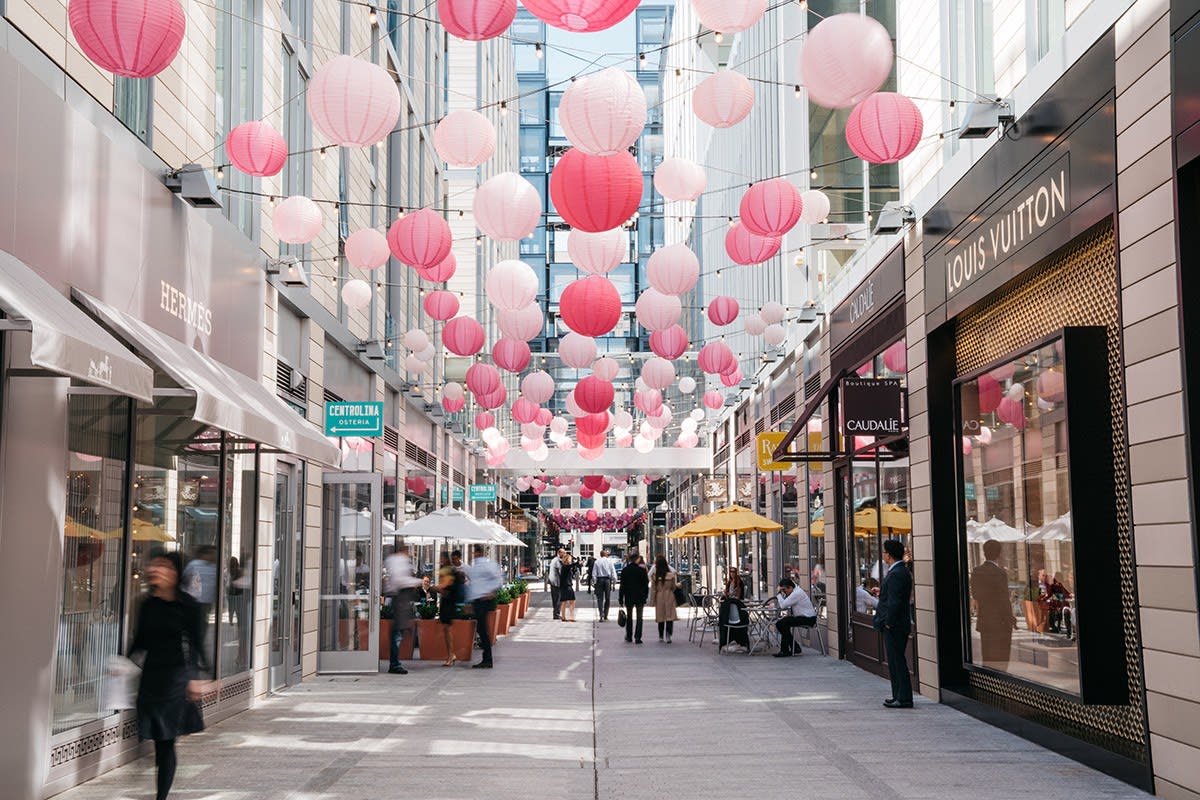 Credit: Hines
Want to experience 10 full acres of restaurants, public spaces, cafes, and shops? Head downtown to CityCenterDC. This live-work-play space in the heart of the city offers something for everyone, including 520,000 square feet of office space, luxury residences, underground parking, and plenty of shopping choices.
Those who own Capitol Hill homes can make the quick 10-minute trip to this area to shop at stores like Dior, Kate Spade New York, Breitling, Burberry, and Louis Vuitton. When they need a little break, shoppers can head to Dolcezza for some premium ice cream, Centrolina for a fresh lunch, or Piccolina for some comfort food from the restaurant's wood-fired oven.
In addition to CityCenterDC, the downtown area also has wonderful shopping in areas like Chinatown and F Street, where the legendary Macy's department store is located. You'll be able to shop at stores like Urban Outfitters, Zara, and Mia Gemma.
Dupont Circle
Known for its social activities, like community chess and impromptu yoga sessions, Dupont Circle also has boutiques, bookstores, and a year-round farmers market that makes for some excellent shopping. Some popular stores include EmporiumDNA for trendy fashions, Tabletop for unique gifts, Bluemercury for cosmetics and Secondi for consignment finds. Those who venture to Dupont Circle from their Capitol Hill homes can also dine at Japanese favorite Sushi Taro, indulge in a Mediterranean tasting menu at Komi, or try the farm-to-table fare at The Pembroke.
Got your fill of shopping and eating in Dupont Circle? There's still more to do and see! While in the area, those who are interested in Capitol Hill real estate can browse America's first museum of modern art, The Phillips Collection, tour the home of former president Woodrow Wilson or enjoy some laughs at DC Improv.
Tysons Corner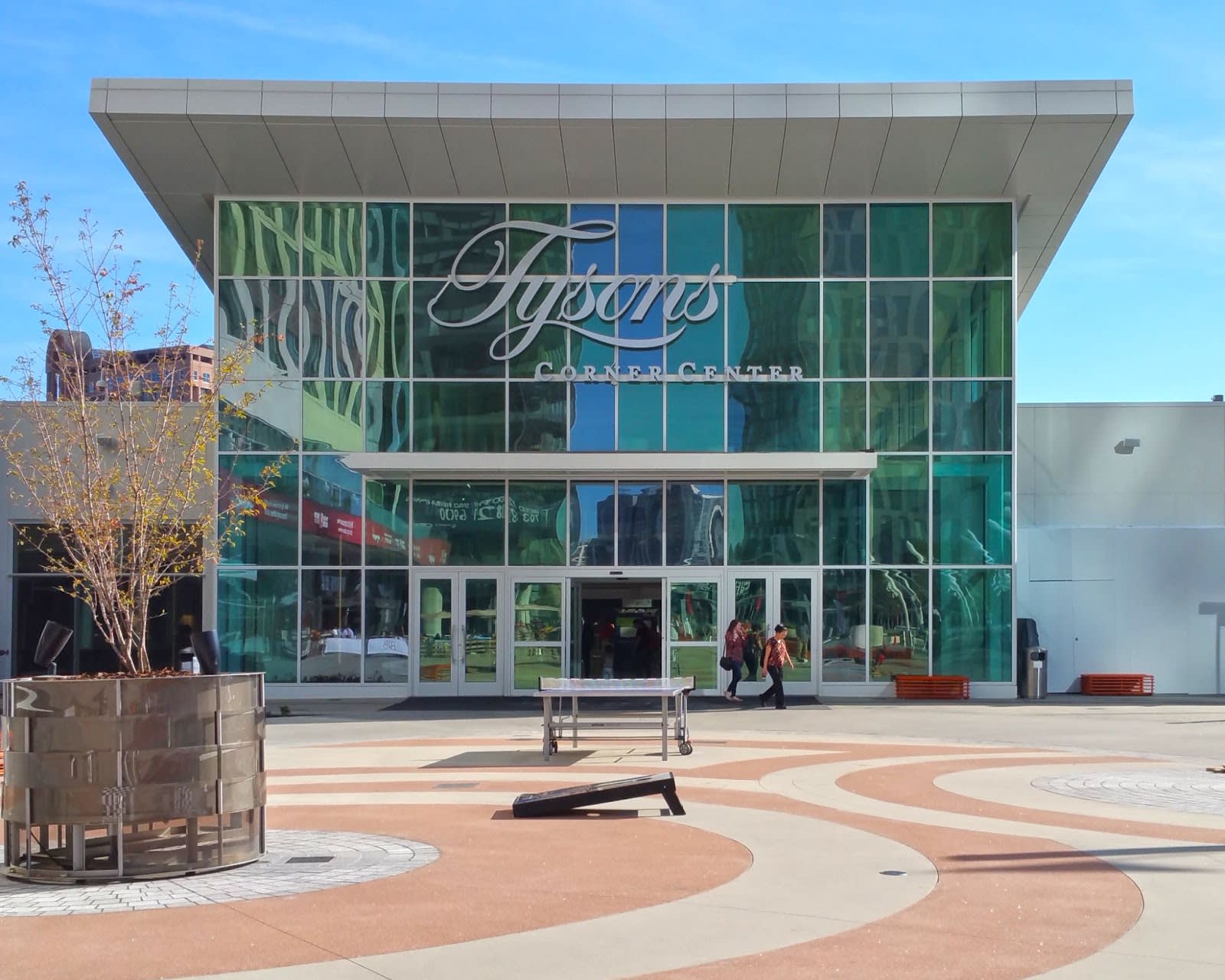 High-end brands are the name of the game on the two retail campuses in Tysons Corner Center. The center is technically located in McLean, VA, but it's just a short 25 minutes from Capitol Hill homes, and the Metro's Silver Line will take you directly to this popular shopping destination. Tysons Corner Center has more than 300 shops, including Lord & Taylor, Aldo, and Nordstrom. If you go across the street, you'll find Tysons Galleria, which is filled with luxury shops like Chanel, Elie Tahari, and Burberry.
If you work up an appetite during your shopping excursion, you can choose from eateries like Entyse Restaurant & Lounge at the Ritz Carlton, California Pizza Kitchen, or Earls Kitchen and Bar.
Georgetown
The popular shopping hub of Georgetown offers a bit of everything for owners of Capitol Hill homes and visitors alike. You can find designer clothes at Relish, Sangaree, or Wink, accessories at Fornash or J. McLaughlin, and vintage selections at Ella-Rue. Looking for the perfect gift? You'll be sure to find something at Charm Georgetown or the Claude Taylor Photograph Gallery. Shoe fanatics can get their fix at Sassanova or MAJOR.
Once you're done shopping, you can explore the one-mile section of the C&O Canal, get some spa services at Luigi Parasmo Spa & Salon or take a Washington Monuments Cruise. Visitors to the area also enjoy exploring some of the historic homes in Georgetown, snacking on French sandwich cookies at Olivia Macaron or Laduree, or bowling a few frames at Pinstripes.
Chevy Chase
Those in town to look at Capitol Hill real estate can shop 'til they drop at the four high-end malls in the Chevy Chase and Friendship Heights area of the city. The Shops at Wisconsin Place features popular stores like Sephora, Bloomingdale's, and Cole Haan, while The Collection at Chevy Chase has Saks Fifth Avenue and Tiffany & Co. along with plenty of dining options including Sushiko, Potomac Pizza, and Clyde's.
But wait, there's more! Mazza Gallerie is considered DC's first choice for upscale shopping and features a Saks Fifth Avenue as well as Charles Schwartz Jewelers and World Gem Jewelry & Art Treasures.
U Street and Shaw
Owners of Capitol Hill homes who haven't yet gotten enough shopping done can find even more options at the shops around U Street and Shaw. The Current Boutique is a local favorite, as is Frank &Oak for men's apparel, Goodwood for home décor, and Redeem for both women's and men's fashion.
While you're out shopping, you can stop in at The Fainting Goat for a specialty pizza or craft cocktail or Sudhouse DC for a local beer. The U Street area of DC also has some fun nightlife options, including the 9:30 Club and the U Street Music Hall. Tourists also enjoy checking out the longest cascading fountain on the continent in Meridian Park, visiting the African American Civil War Memorial and Museum, and taking pictures of the many wonderful street murals in the area.
No matter what the season or occasion, shopping in DC is always a fun experience. Whether you already own one of the Capitol Hill homes or you're planning on buying in the city so you can take advantage of all the city has to offer year-round, checking out one of the above shopping destinations is the perfect way to spend an afternoon.
Decided you want to make DC your home and are ready to start shopping for houses in Capitol Hill, the H Street Corridor, or the Southwest Waterfront? Reach out to one of the trusted local agents on the Jeanne Phil Meg Team for expert guidance on all things DC real estate.