Southwest Waterfront
With marina living and metropolitan amenities, Southwest Waterfront is quite the hip, premier waterfront destination of D.C. Southwest Waterfront provides the gambit of residences with many condos, charming townhomes, and luxury waterfront properties available. This small yet lively enclave is home to many shops, eateries, and outdoor recreational opportunities.

District Wharf is the place to spend the day shopping, eating, and enjoying the waterfront activities provided to residents and visitors. It has it all. Stop by Blue Bottle Coffee for an exceptional cup of joe before heading to A Beautiful Closet for special gifts, unique apparel, and fabulous jewelry. Savor some fabulous oysters at Hank's Oyster Bar before hitting the water via a kayak or paddleboard at The Wharf Boathouse. Shop the daily catch at The Municipal Fish Market, drink a pint at Kirwan's Irish Pub, and lay under the willows at the Waterfront Park to end your day.

Artistic and recreational endeavors are also easy finds in Southwest Waterfront. Culture House is a local gem, bringing culture and art to the community via various programming, exhibits, and special events. If playing sports and basking in the sun is what you're after, head to King Greenleaf Recreation Center, where you can experience the indoor fitness center, gym, basketball court, computer lab, and more. Outdoor features include a playground, spray park, tennis courts, and baseball field. For a taste of lavish living, head to Carefree Boats and rent a boat for a day of aquatic exploration. Southwest Waterfront has a bit of everything for an all-encompassing locale, so you'll never get bored!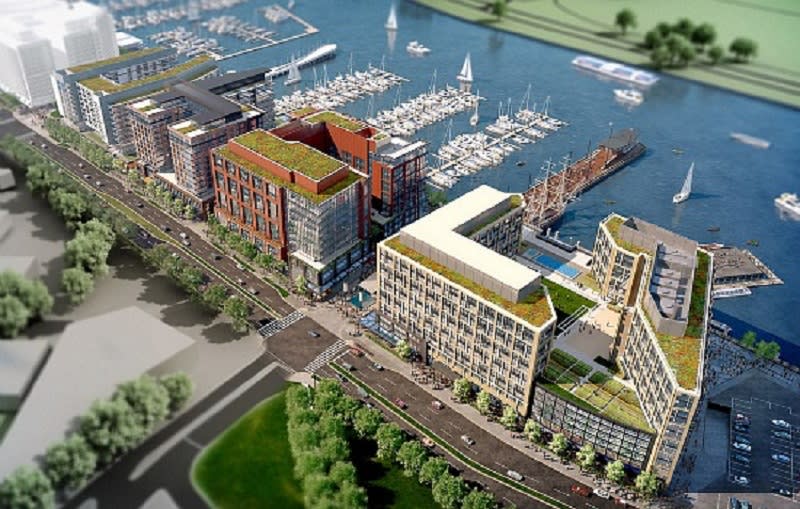 Credit: Urban Turf
Brightwood Park
As a charming neighborhood in northwest D.C. filled with parks and gardens, Brightwood Park is an exceptional location for anyone seeking a tranquil lifestyle. This urban community, originally known as Vinegar Hill, was Washington's first African American settlement in the 1820s. In fact, Niche.com rated Brightwood Park the 6th most diverse neighborhood in D.C. If you seek a quiet community in close proximity to city luxuries, Brightwood Park is the place for you.

Home to various local restaurants, cafes, shops, and parks, Brightwood Park easily meets all your daily requirements. Start your morning with a cup of coffee at La Coop Coffee, where they serve up delicious, fairtrade Guatemalan brews. Once you're caffeinated, snag some stylish designer finds at the consignment shop Second Store Boutique. Retail itch fixed and fueled with caffeine, get some good eats at one of the many restaurants in town. There are many international cuisine options, with Simon's Wok & Grill, Crown Bakery, and Mita Cafe being a few local favorites.

Besides the delicious food and quaint cafes, this area has several parks to bask in the sun and get some outdoor recreation underway. Emery Heights Community Center boasts activities for everyone. The indoor amenities include a gymnasium, fitness center, and multi-purpose rooms, while outdoors, they boast a playground and multi-purpose turf field. The center's outdoor playground and park are great for playtime and picnicking with your loved ones. For a quiet picnic spot, head to Lorenzo "Larry" Allen Park. Here you'll find lots of space for people and pups to run around and explore. Brightwood Park is a genuinely peaceful community with necessities in proximity, perfect for an easygoing lifestyle.
Brookland/Michigan Park
Offering residents a combined urban and suburban feel, Michigan Park is truly the best of both worlds in D.C. There are many tree-lined streets, parks, and small shops and cafes, but city amenities are just a short Metro or car ride away. This urban community features beautiful townhomes and lush green spaces, all while offering locals a slice of urban paradise.

Shopping is easily found outside the neighborhood borders, with Walmart Supercenter five minutes northbound. Going southbound, you'll find Avondale Shops and the Heights Shopping Center that offer various services and eateries. 12th St NE is home to various restaurants, including the brunch spot Murray & Paul's Restaurant, the chic Parisian-style Primrose, and the Vietnamese restaurant Pho 12.

Getting in some fitness and entertainment is easy in Michigan Park. Just south in Brookland, the Turkey Thicket Recreation Center provides various activities and amenities suitable for everyday play, birthdays, and celebrations. The center features an indoor gym, fitness center, computer lab, multi-purpose room, and even an indoor pool. Outdoors, you can enjoy the basketball court, baseball field, tennis courts, covered picnic areas, playground, and walking track. Two neighboring parks, Fort Circle Park and Fort Totten Park provide a peer into the rich Civil War history of the region and green pathways through forested areas. The quaint community allures residents with its greenery and proximity to city offerings, making for an excellent destination.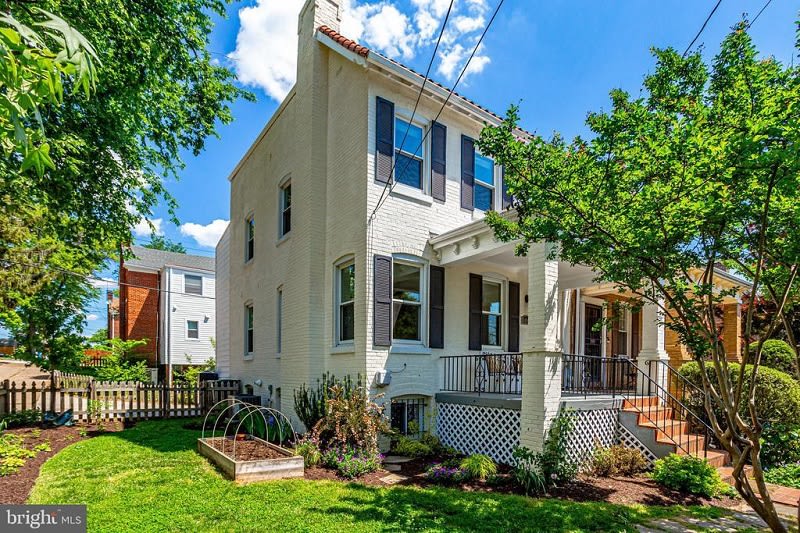 Historic Anacostia
Anacostia was incorporated in 1854 as one of the first suburbs in D.C. This community is home to several parks, historical sites and is easily connected to neighboring towns through the Anacostia Metro Station. Most homes offered are condos, apartments, and townhomes varying in architectural styles.

Anacostia Park is the primary community center to relish in a variety of recreational opportunities. The park offers large open spaces for barbecues, the Riverwalk Trail, a boat ramp with public access to the Anacostia River, playgrounds, sports fields, biking, and more. The Anacostia River Trail is an excellent source for wildlife viewing, and the enchanting Kenilworth Park & Aquatic Gardens are perfect for nature walks, picnics, getting some daily meditation underway, and more.

Head to Fort Stanton Park for a tranquil afternoon to be surrounded by flower beds and walkways that feature a playground, scenic views, and a statue of Revolutionary War hero General Nathanael Greene. The Fort Stanton Recreation Center offers residents an outdoor pool, basketball courts, a community garden, chess/checker tables, a sports field, and various programs throughout the year. The center also boasts multi-purpose rooms, a gym, a fitness center, and a computer lab, making for an excellent location. Further recreational and educational pursuits are accessible via the Anacostia Community Museum, which brings to light various topics and issues facing urban communities through exhibitions and public programs. Historic Anacostia is a beautiful community.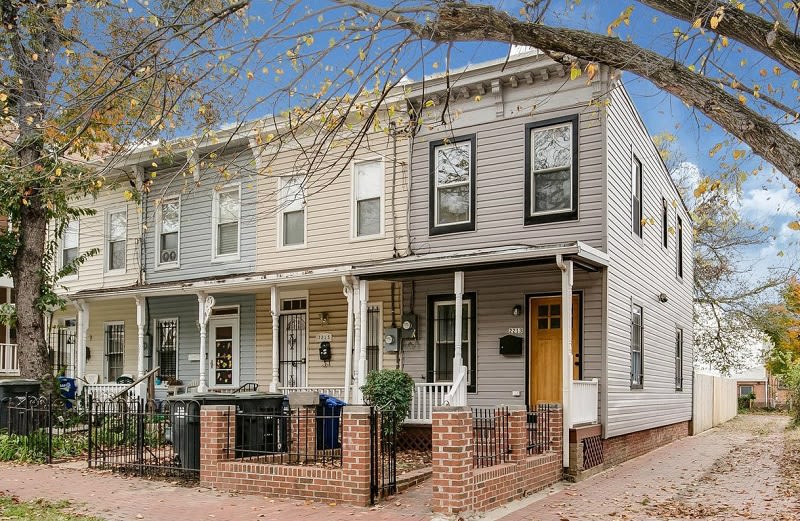 Credit: Urban Turf
Fort Totten
Located in northeast D.C., Fort Totten is an urban neighborhood with a rich history. This community is home to Fort Totten Park and is close to other parks, schools, and retail centers, so there's always something to do and explore.

Fort Totten Park was once a Civil War Fort, but today, the park boasts nature trails and historical exhibits to learn of the deep history of the Military Asylum, President Lincoln's summer home. President Lincoln's Cottage is open to the public for educational programs for people of all ages. The neighboring Emery Heights Community Center is an excellent source of fun, family-friendly activities, boasting a fitness center, gymnasium, multi-purpose rooms, and outdoor multi-purpose turf field and playground.

An exciting feature coming to Fort Totten currently in the works is the 5-acre Art Place Fort Totten. This development will provide residents with apartments, retail, artist housing, a children's museum, a family entertainment zone, and a grocer. Stay tuned for updates about this exceptional community feature.
Given the fabulous array of amenities these DC areas provide, you are sure to find one that you'll gladly call home. When you are ready to move to DC and seek Arlington real estate or property in any of the fantastic neighboring communities, reach out to the Jeanne Phil Meg Team. This acclaimed real estate team are founding members of the Compass Capitol Hill, DC, real estate office. Their endless knowledge and professional approach will ensure that you find the DC home of your dreams.