Investing in Washington, D.C. luxury real estate is complex. The area is diverse, with numerous neighborhoods full of opportunities. Before diving in and calling this area home, though, it's critical to take a closer look at what it has to offer, including where to buy and what to invest in. Working with top real estate agents in Washington, D.C. makes it possible for you to have insights into the up-and-coming areas and the luxurious properties being added to the market.
When should you buy Washington, D.C. real estate?
Is now the time to purchase real estate in Washington, D.C.? While this is ultimately a personal decision, there are some valuable reasons to purchase here. Keep the following in mind as you consider the area.

There is competition
While there are some areas of new construction and rejuvenation in the area, many communities have a limited amount of real estate available. Since demand is high and availability is low, that can make home prices rise significantly. Home prices in the area range from $400,000 to $2 million or more. That's well above the average price in many American cities.

Older homes are common here
There are some areas with new condo and townhome developments in Washington, D.C. However, by and far, this is a community of older homes. You'll find that includes many homes that are considered historical and require careful restoration (and permission to do so) to maintain their heritage. It's easy to find a 100-year-old home here that's well cared for, though. A nice benefit is that many of these older homes are built to last with solid foundations and exceptional designs. They also tend to be larger than newer homes in the area.

Still, that means you'll need to consider what's available carefully. When buying, be ready for a home inspection. Expect to see some concerns. Decide beforehand what types of concerns you're willing to deal with and which are deal-breakers. That way, you can act fast when the home becomes available.

Buy to stick around
It's easier to purchase real estate in Washington, D.C. if you plan to maintain it long-term. That is, a quick flip is hard to do here, especially if you are looking for a significant increase in value. If you plan to invest in the property to maintain longer, whether to live in or rent out, you may see more return on your investment than if you purchased to flip. This is very much specific to the area you decide to buy into in the area.
Where to buy Washington, D.C. real estate
One of the best things about the Washington, D.C. real estate market is how diverse each of the communities here is. The area offers something for virtually every buyer, from those looking for luxurious property to historic homes. Take a look at some of the most vibrant neighborhoods in the area to find out what they have to offer.

Capitol Hill
Quite the charming area, it also has some of the oldest homes in the area. Though many think of it as a location for historic homes and limited amenities, that's really not what this area has to offer. It's quite modern and vibrant, with a lot of history along every corridor. There are walkable areas here with exceptional homes and lots of locally-owned shops.
When it comes to the
real estate market in Capitol Hill
, expect numerous rowhouses and new condos to be at the top of the list. There are some outstanding larger homes in the area, too, especially along Potomac Avenue.

H Street Corridor
Quite the local hotspot,
H Street Corridor
is a neighborhood with plenty to offer. It's eclectic and close to it all. One of the nice things about this area is that it's gone through a recent resurgence with new investment, which has helped bring new life to the area. It's a busy area for sure and just a few blocks from the U.S. Capitol building.
H Street Corridor has much to offer when it comes to real estate. Some of the new condo buildings in the area see homes selling for around 41 million. The townhomes are a popular option for those seeking a first-time purchase.

Logan Circle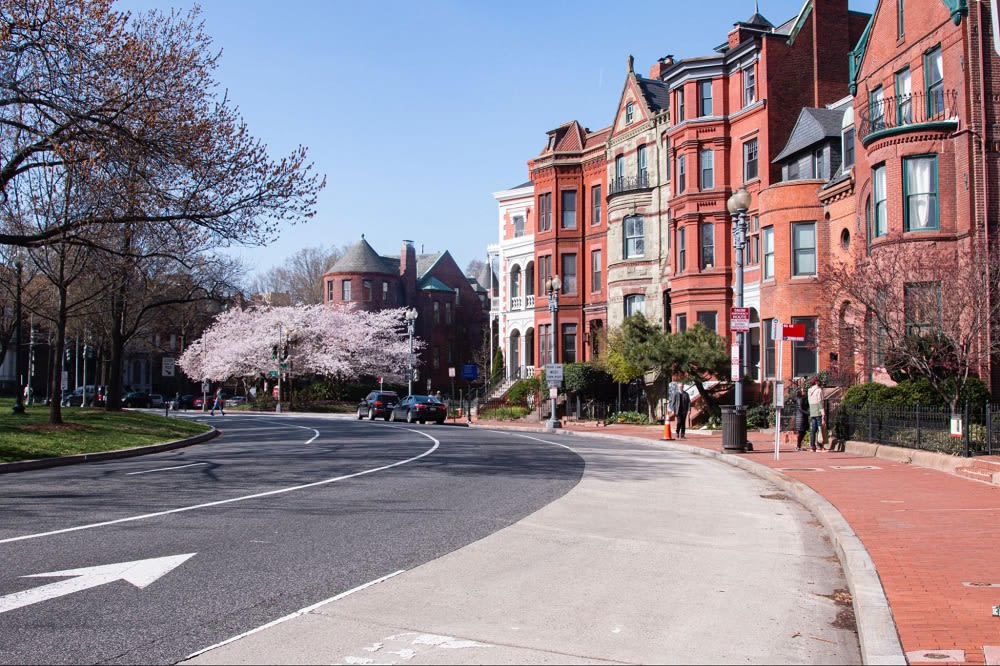 There's a great deal of history in Logans Circle, but it is also a fantastic place to live for those who want to be in a residential and commercial hub. The area has also seen a lot of redevelopment over the last few decades, including the addition of a commercial corridor. Still, Logans Circle is the key choice for those who want to live near the area's best restaurants.

The market is home to some outstanding home choices. That includes beautifully restored Victorians that offer prestige and charm. It's also added a wide range of new loft homes, thanks to new construction in the area. Loft condos, especially near P Street and 14th Street, are some of the most in-demand.

Columbia Heights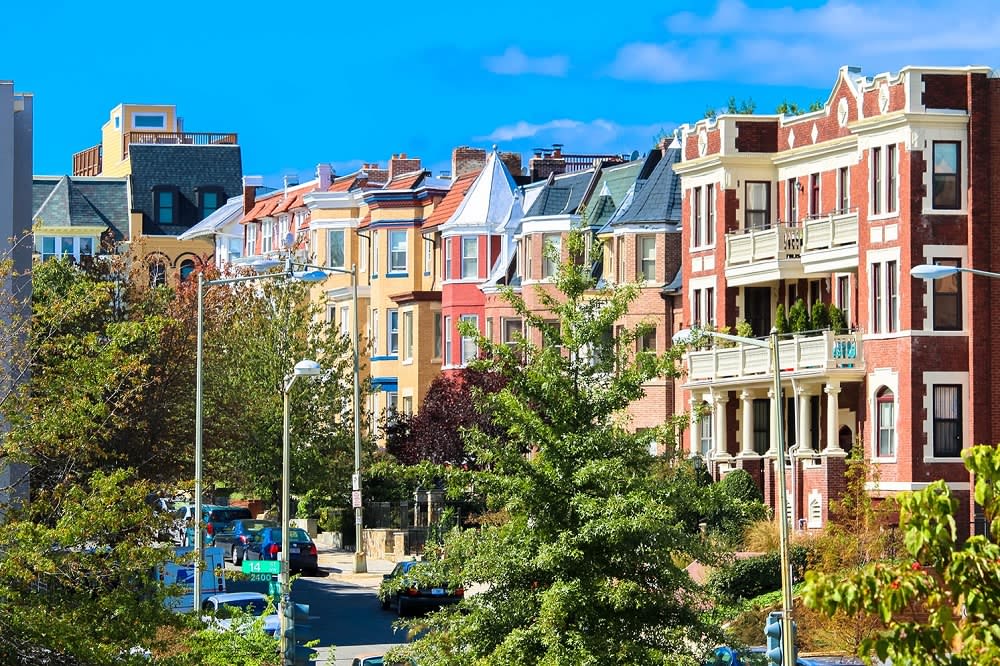 Photo courtesy of Long & Foster
A fantastic place to call home, this area was once a streetcar suburb. Today, it's fashionable, modern, and has its own vibe. Columbia Heights is its own diverse community that has seen a dramatic change in redevelopment and modernization in the last few years. The changes have led to a fun, active lifestyle that's close to schools, retail, and restaurants.
The real estate market in
Columbia Heights
is affordable. It offers a range of home styles, including single-family homes. The area also has a range of newer condos as well. Many of the homes here are modest, but they are ideal investment properties for those looking for rental income.

Chevy Chase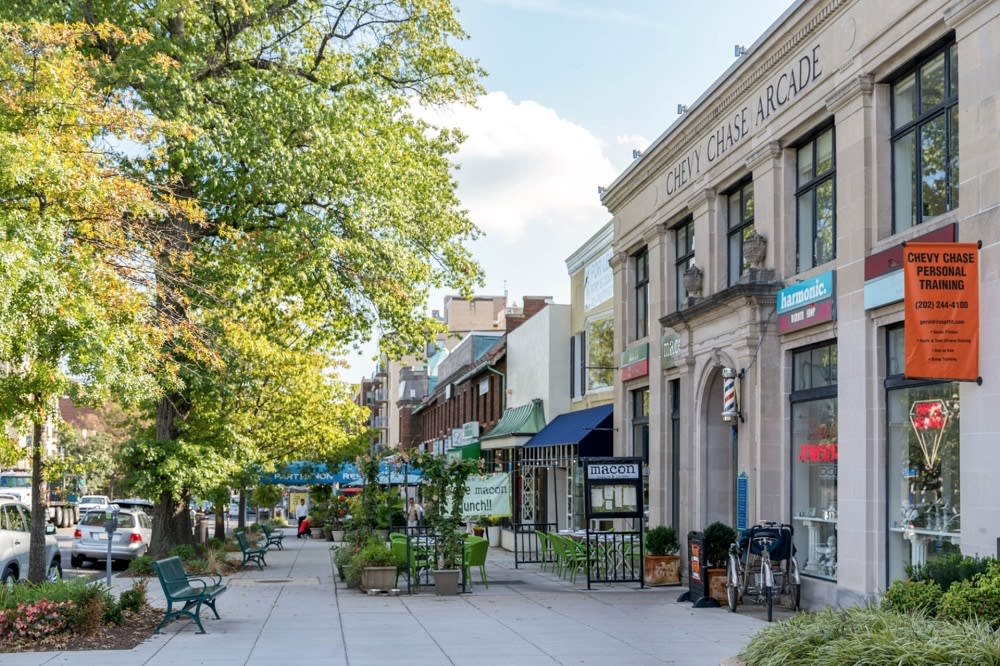 City life changes a bit when you get to
Chevy Chase
. This area is a beautiful and inclusive community that's transformed from its early streetcar suburban lifestyle to one of the comfortable homes with moderately sized front areas. There are various shopping areas and eateries located within walking distance of much of the city. More so, it's an engaging place to call home where residents get to know each other. Many are lifelong residents.
Chevy Chase real estate offers benefits, including a range of single-family homes. There are a few condos in this area, too. Many of the homes are older, having been built in the 1920s. Yet, there are some outstanding restorations here, along with a few newer buildings along Connecticut Avenue.
How to buy Washington, D.C. real estate
Investing in Washington, D.C. real estate means understanding the area while also understanding the market. It's a highly competitive area, which lends itself to needing highly trained and experienced agents who can help you navigate the ups and downs.

Know the rules
One of the things to consider when investing in real estate here is the
rules on rentals
. For those who are hoping to buy rental real estate, know that the city has some pretty significant rental regulations. These tend to favor the renter over the property owner. That's not to say opportunities don't exist, but you should polish up on rental laws before you dive into buying.

Luxury real estate can be financed
With home values in the area rising on a routine basis, it's best for homebuyers to have financing in place before they set out to find a home. With ample competition, you'll need to
be pre-approved
in most cases to have your bid taken seriously. You may also need to have significant earnest money to put down to ensure you can draw in sellers. Keep in mind that homes often sell at above their asking price, and they may sell within a week. The better prepared you are to buy now, the more likely you can get the home you desire.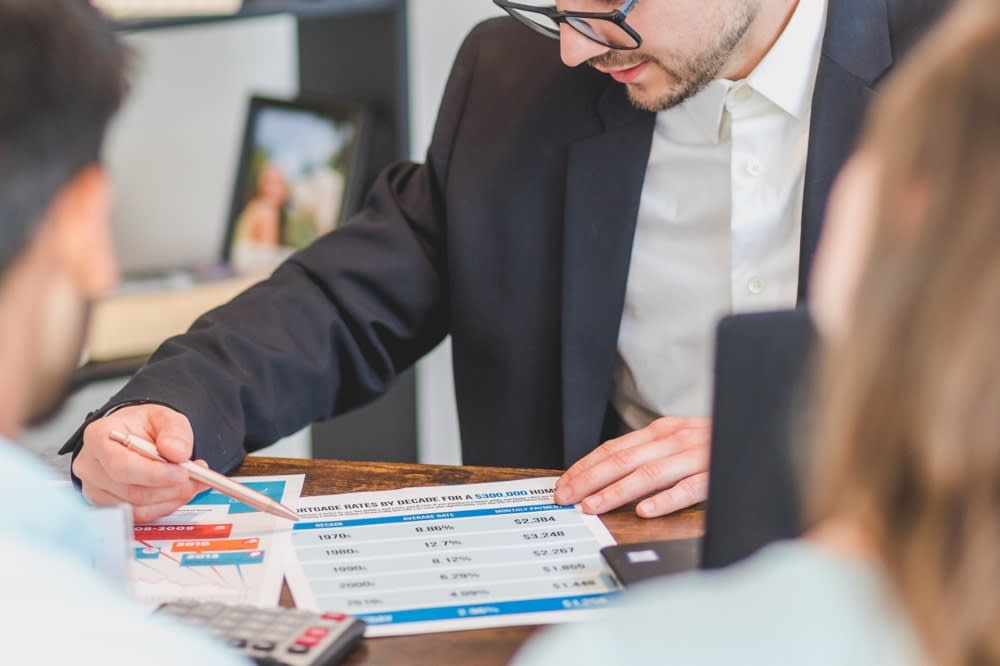 Work closely with your lender to determine if any assistance programs fit your income and the value of the home. This may be best for those purchasing lower-priced homes in the area. However, with luxury homes, there are still programs that may be helpful to assist.

Rely on your team
It's always important to know that you are getting the best deal, especially when buying exclusive and high-end property in the community. Having a team of experienced real estate agents in Washington, D.C., working for you is well worth the investment. Take a few minutes to find an agent you can trust that can help you to learn more about the area, including where the best property options are.
Explore the current market with Jeanne Phil Meg Team
The
Jeanne Phil Meg Team
offers comprehensive service and guidance as you look at all of the Washington, D.C. markets to find your next dream home. From H Street Corridor homes for sale to the very best in Southwest waterfront real estate, we offer what you need to find a luxury home that's close to it all. Contact Jeanne Phil Meg Team today.